"Hang him, he has cheated the poorest of the poor," screams an agitated Sanjay Thoke, taking a moment from work at the garbage dump in Saptshringi, Nashik. The man he's venting his ire at is Ramrao Patil, the contractor-builder at the centre of the scam that got veteran Congress leader and National Commission for SCs and STs chairman Buta Singh and son Sarabjot into trouble. Thoke, in his late 20s, gets worked up every time someone mentions the "fake loan case", as the municipal conservancy workers here call it. After an 8-10 hour shift on the ghanta-gaadi, a tractor-powered trailer that picks up garbage door-to-door on behalf of the Nashik Municipal Corporation (NMC), it's the least he can do.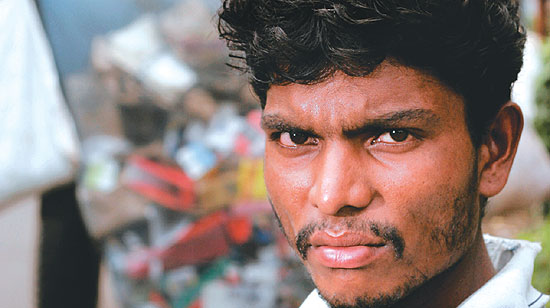 Sanjay Thoke, Garbage collector, Salary: Rs 3,200, Notice amount: Rs 11.66 L, Says even if he sells his shed-like home, he won't get over Rs 11,000.
Thoke recalls that evening in late June at his tiny shed-like home in Wadala gaon—a colony of daily-wage and contract labour, mainly Dalits and scheduled castes—when he was attempting to make sense of an "intimidating looking paper from some bank". It was the final notice for Thoke to pay up a loan he had supposedly defaulted on in the last few years. The total amount he owed was over Rs 11 lakh. This, when the man earns a salary of Rs 3,200 per month, barely enough to keep his family fed and clothed. "Look at me, look at my house," he says, "even if I sell this room and everything in it, I won't get Rs 11,000. How could I have taken a loan against it that runs into lakhs?"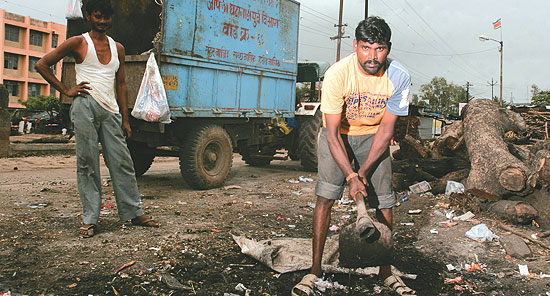 Nandu B., Garbage collector, Monthly salary: Rs 3,200, Notice Amount: Rs 11.66 L, Says he's never taken a loan of over a few hundred rupees. Hasn't even heard of the credit society.