Did you know that Tata Motors, even after 72 years of its inception in 1945, has only captured 5.5 per cent of the market share of passenger vehicles in India? At present, it is the oldest automobile manufacturer in the country and that market share is too low, to say the least. However, things have been looking brighter for the homegrown auto giant lately. Its new products like the Tiago, Tigor and the Hexa have shown how the company is beginning to transform itself. To ensure that it pulls itself into overall profitability for the year 2017/18, it will rely on fresh investments worth $ 625 million (over Rs 4,008 crore).
That figure seems a bit too big, doesn't it? Well, let's break it down further. Out of the total sum, Rs 2,500 crore will be pumped into Tata Motors' personal vehicle business while the rest will be used to get its commercial vehicle sales running in the right direction. Apart from injecting this lump sum amount into its businesses, the automaker will also work towards reducing costs, launching new products (like the Nexon) and ramping up production numbers over the next 6-9 months. According to Guenter Butschek, CEO of Tata Motors, the fresh investment is part of the company's turnaround plan.
So what does this mean to us as consumers? Firstly, expect Tata Motors to be a lot more aggressive in launching new products and updated variants with automated manual transmissions (AMTs). The latter has proved good for the company as the Tiago equipped with the AMT has been getting a lot of attention lately. Then, the waiting period for its in-demand products is likely to go down as well. It must be noted that Tata Motors never had the lack of production capacity; it just needs to gauge the public response to its products better. Thirdly, and most importantly, the company will be a lot more competitive in the market, both in terms of price as well as products.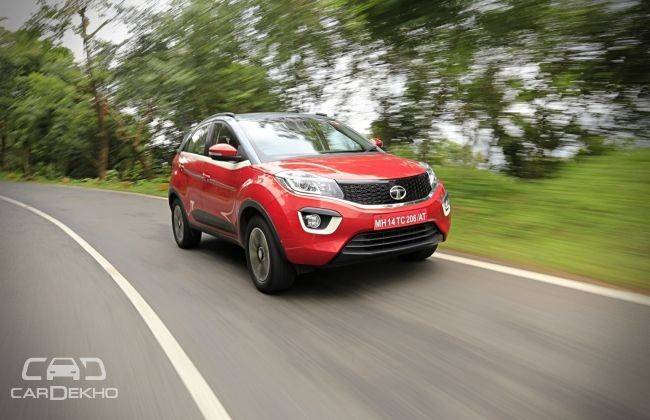 Till about last year, Tata Motors didn't have a modern sub-4 metre sedan or a 7-seater MPV or a sub-4 metre SUV. Most of all, it lacked the X-factor that other brands have helping them move products off the showroom floor faster than Tata. All these aspects have played a significant role in diminishing Tata's efforts towards gaining a better foothold in the automobile industry. However, with the fresh investment, things are expected to shine brighter for the brand. Tata Motors' target of becoming the third largest carmaker in the country by 2020 could very well be on the cards.
---
Source: cardekho.com