Nissan's IMx wowed us at the Tokyo Motor show back in October 2017. And, while we thought the Japs couldn't push the envelope on an already striking concept - they've done just that. Meet the IMx Kuro.
To begin with, Kuro means "black" in Japanese. Visually, the Kuro doesn't look any different save for the new dark grey paint job, black wheels and the updated grille. But, the design is secondary. What's truly astonishing is the tech that's under the sculpted bodywork.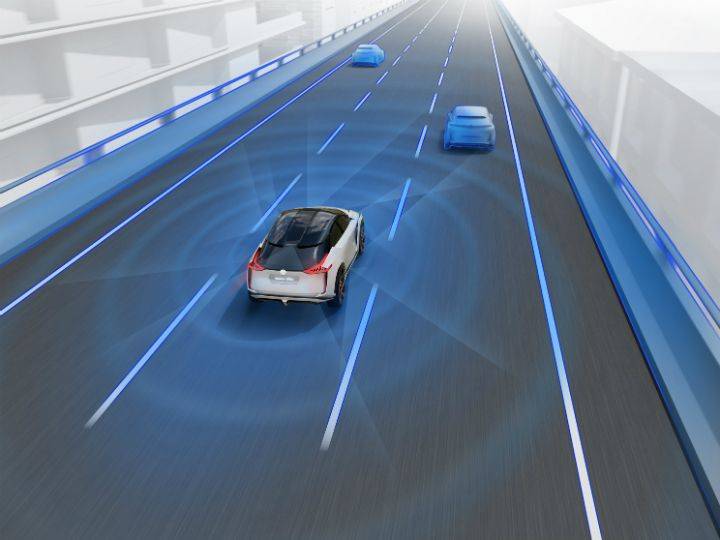 The IMx Kuro debuts Nissan's B2V tech. What's B2V, you ask? Brain-to-vehicle. Yep, Nissan is bringing KITT from Knight Rider to life. The technology understands and interprets signals from the driver's brain to aid driving. Not just that, the car's autonomous and manual systems also "learn" from the driver. The tech works on two fundamentals: "predict a driver's actions and detect discomfort".
Here's what Nissan says -
"Predict: By catching signs that the driver's brain is about to initiate a movement – such as turning the steering wheel or pushing the accelerator pedal – driver assist technologies can begin the action more quickly. This can improve reaction times and enhance manual driving.
Detect: By detecting and evaluating driver discomfort, artificial intelligence can change the driving configuration or driving style when in autonomous mode."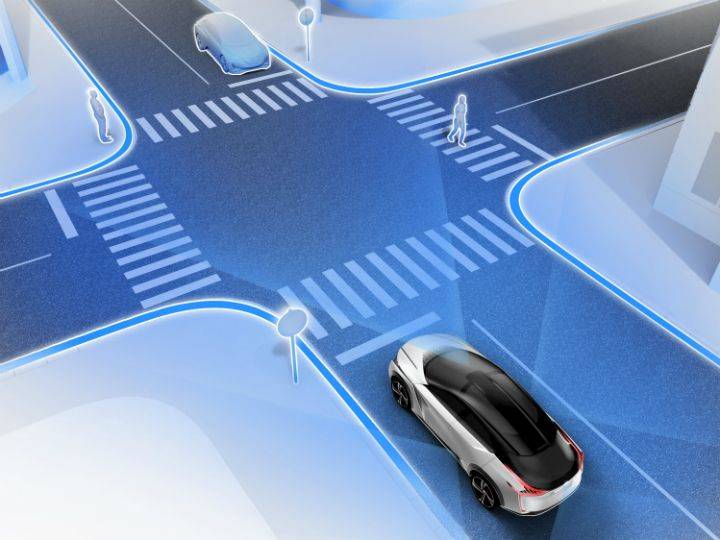 So, what Nissan is effectively saying is that the car can aid an action almost as soon as you simply think about it. The IMx can turn the wheel or slow the car down 0.2 to 0.5 seconds quicker than the driver can by anticipating the action. How does it know all of this, you ask? Good question. The driver wears a device that measures brain waves, which is then analysed by the Concept's computers.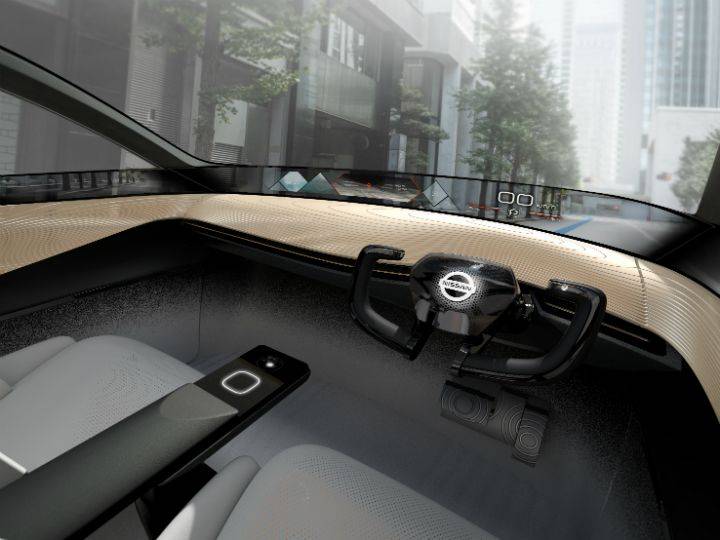 In case the device doesn't go well with your outfit, you can choose to let the IMx drive itself. Nissan's autonomous ProPILOT tech will retract the steering wheel and recline the seats too, so you can stretch a bit and relax. The concept is fully autonomous - that means it can drop you off to the airport, find a parking spot, connect itself to the grid to give back electricity and then come and pick you up when you're back. Impressed yet?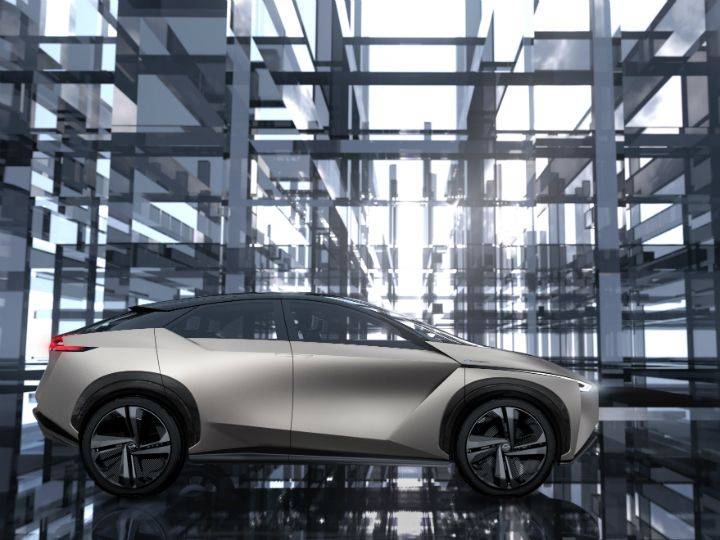 Goes without saying it'll do all of that without polluting the environment. The zero-emission EV is powered by a pair of electric motors that develop 320kW (435PS) of power and a solid 700Nm of torque. Much like the concept previewed in Tokyo - the Kuro too gets an astounding 600 kilometres of range on a single charge.
And you thought the future was far away!
---
Source: zigwheels.com