So she wrote on her blog about herself.

On May 21, she tweeted: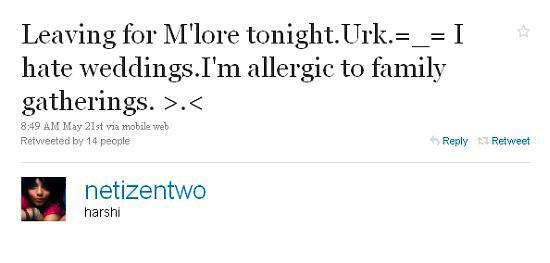 On May 22, using her phone, she tweeted: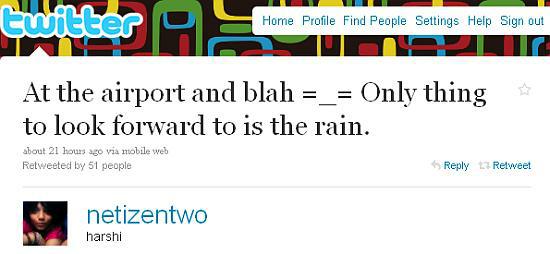 Harshini Poonja, whose location on her twitter page said,
"the infinite universe :3"
and whose bio read:
"Let it go.Let it roll right off your shoulder.Let it in.Let your clarity define you.In the end"
was the first name on the passenger manifest in the ill-fated flight.
She was not among those few who miraculously survived.
She was accompanied by her parents, who too were among the 158 who lost their lives.
Rest in peace.