Hyundai's Verna returned with a vengeance last year. Over the past few months - the C-segment sedan has consistently clocked sales figures that have kept the bean counters at Hyundai grinning. What did come as a severe blow, though, was the fact that the GST structure classified the Verna as a luxury car - ultimately attracting a higher tax percentage - taking the total tally of taxes up to 53 per cent from 48 per cent.
Why's that you ask? Well, any car that's above four metres in length, with an engine that's greater than 1500cc is classified as a luxury car in the GST council's book. This oddball rule meant the Verna is considered a luxury item, whereas an Audi A4 with a 1.4 turbo-petrol isn't. WHAT!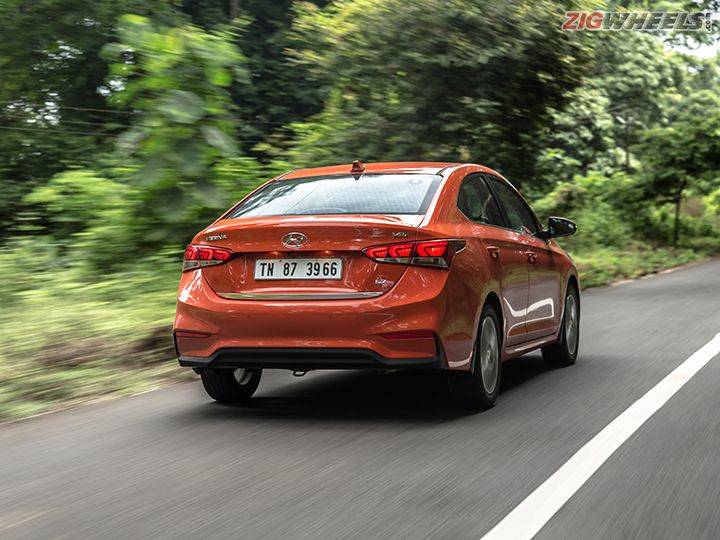 To circle around this issue, Hyundai is bringing the 1.4-litre petrol engine back from hibernation. The motor develops 107PS of power and 135Nm of torque and already does duty under the hood of the Russian-spec Verna aka the Solaris. Hyundai has slyly confirmed the addition of the engine in a TVC that simply reads "Available in 1.4 Petrol". A couple of quick calls to dealerships tells us that the launch is expected later this week. 
To keep prices in check, we're expecting Hyundai to offer a sole 5-speed manual transmission. An old-school 4-speed automatic was available with the older iteration of the car, but that's likely to be dropped considering it gave the Verna a serious drinking problem. 
The base-spec 1.6-litre Verna currently retails for Rs 7.99 lakh (ex-showroom Delhi). Notably, Hyundai already hiked prices of the Verna by up to Rs 29,000 in September last year to account for the additional taxes. We're expecting the Verna 1.4 to be priced competitively, with prices starting a tad over Rs 7 lakh (ex-showroom).
---
Source: zigwheels.com