Thanks to highly attractive rate of interests and low minimum down payment options, buying a premium car isn't as tough today as it was a decade or so ago. However, the cost of ownership is something that scares many customers away and even more so when it comes to spare parts. To curb that issue, Audi India has introduced 'Comprehensive Service Plan' for two of its models - A3 and A6. For a period of 5 years/1,00,000km, the enrolling price is Rs 2.25 lakh and Rs 2.72 lakh for the A3 and A6 models respectively. Both prices are exclusive of GST (Goods and Services Tax).
Simple maths reveals that the per km cost of service that Audi is asking for is Rs 2.25 for the A3 and Rs 2.72 for the A6. These figures, Audi claims, are the lowest in their respective segments. The service plans are available for enrolling through all its authorised dealerships across the country. Audi confirmed that not only is the service plan transferable from one customer to another during the contracted period, it can also be availed at any of the dealerships in India, irrespective of where it was purchased from.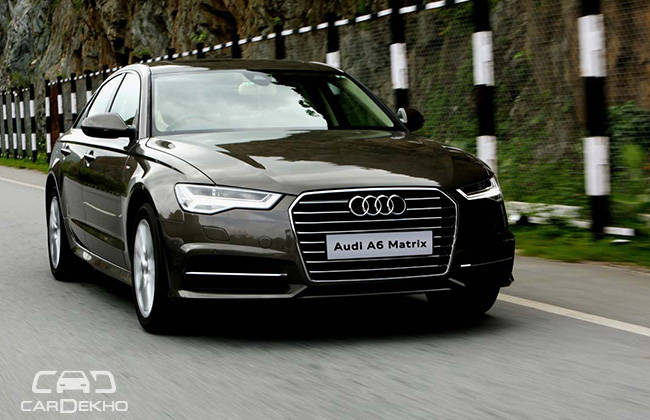 Rahil Ansari, head, Audi India, shared his take by saying, "We have always believed in delighting our customers and offer them best in class ownership experience. The Audi 'Comprehensive Service Plan' will help our customers in getting the highest level of service at an attractive rate without compromising on the quality and reliability of the service being delivered from our dealer partners. This is a part of series of steps that we are taking to ensure that our customers experience the global promise of 'Audi Top Service'."
Getting service packages for premium cars have always been an expensive deal. But at the same time, they deliver immense peace of mind and you can't really put a price tag on that. What's more, extended service packages like these also attract better resale value for your car.
---
Source: cardekho.com