The A3 is the most affordable Audi in India, priced between Rs 33.10 lakh and Rs 35.10 lakh. Audi also offers the A3 Cabriolet here, and it is priced at Rs 50.35 lakh (both ex-showroom pan-India). While the A3 can be had either with a 1.4-litre petrol or a 2.0-litre diesel engine, the A3 Cabriolet is available with the 1.4-litre petrol engine only. In both the cars, the 1.4-litre engine makes 150PS of maximum power and 250Nm of peak torque and is coupled to a 7-speed S tronic transmission.
Despite sharing the same engine, both the A3's are bound to perform differently in real-world conditions since one is a convertible and the other a sedan. But what sort of a difference does dropping the roof make to the performance of a car? Let's find out.
Acceleration and Mileage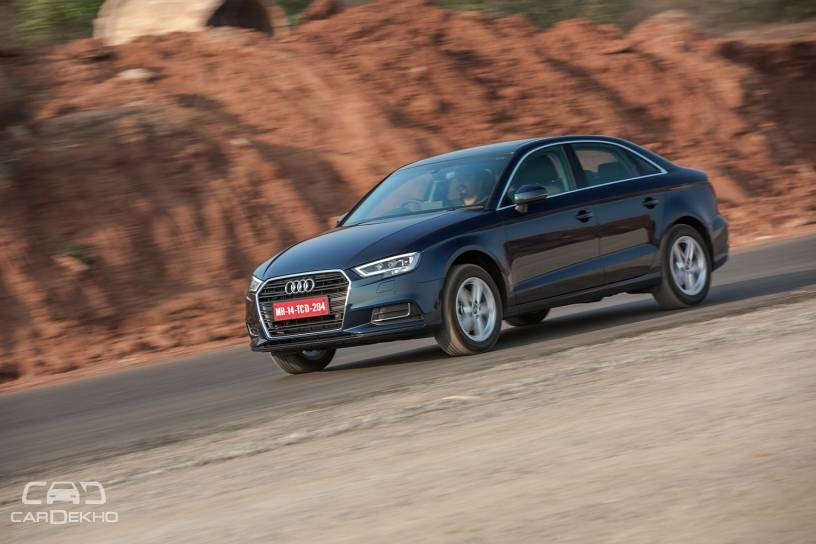 In our tests, the A3 sedan was quicker to reach the 100kmph mark. It did the 0-100kmph run in 8.68 seconds, 1.28 seconds quicker than the Cabriolet. The story remains unchanged in the 20-80kmph kick down as well, where the sedan beats the cabriolet by 0.67 seconds.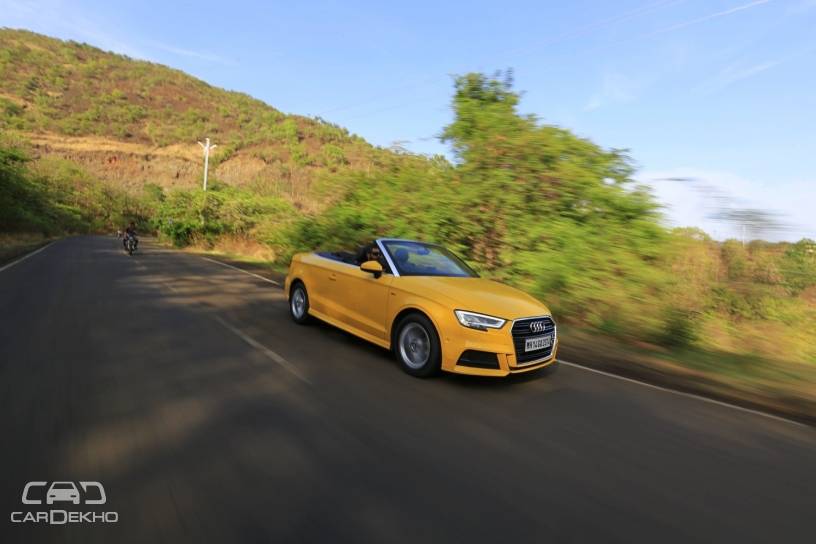 The A3 sedan is not only the faster car here, it is also the more frugal one. In the city, it manages 13.10 kmpl against the convertible's mileage of 11.42kmpl. While out on the highway, the A3 sedan does extra 1.13km for every litre of petrol it sips.
The reason behind the sedan's supremacy over the convertible is their body types. Due to the absence of a fixed roof on a convertible, the lower half of its chassis needs to be reinforced in order to provide it with the necessary strength to bear the forces that are exerted during driving. Due to these reinforcements, a cabriolet's weight goes up significantly compared to an equivalent sedan. For instance, the A3 weighs 1415kg, 75kg less than the A3 Cabriolet.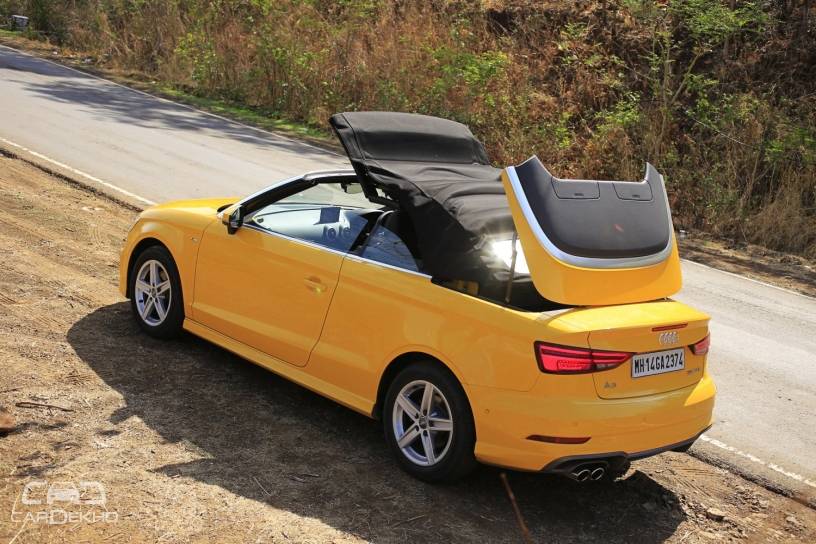 Aerodynamic drag also plays a significant role in making the convertible slower and less efficient than the sedan. With the roof down, the convertible is exposed to more aerodynamic drag than a sedan, thus affecting its overall performance.
Braking Performance: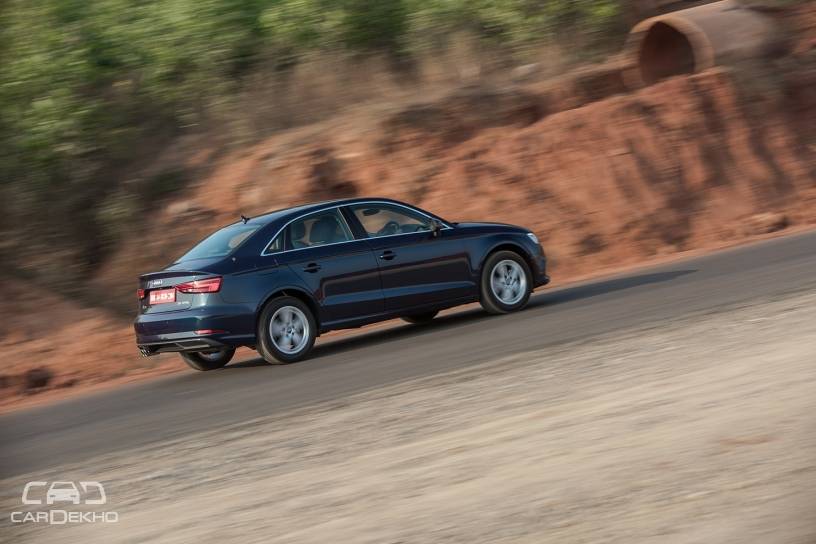 Both the cars get disc brakes at front and rear but since the Cabriolet is the heavier car, it is expected to cover more ground before coming to a complete halt compared to the sedan. And that's exactly what the test results reveal. The sedan takes about half a metre less to come to a complete halt when braking from 100kmph.
---
Source: cardekho.com

---
For in-depth, objective and more importantly balanced journalism, Click here to subscribe to Outlook Magazine
---