1929- Sultan Khan wins the British Open Chess competition, begins his five year winning streak, matching the world's best in chess. There is little doubt that the first chess genius produced by India was Sultan Khan who beat the best in the world between 1929 and 1933. In a chess career that lasted approximately five years he won three British Chess Championship titles in 1929, 1932 and 1933. Thereafter he came back to India and did not play competitive chess. In the course of his career he beat legends like Casablanca, victories that were regularly reported back home in India.
---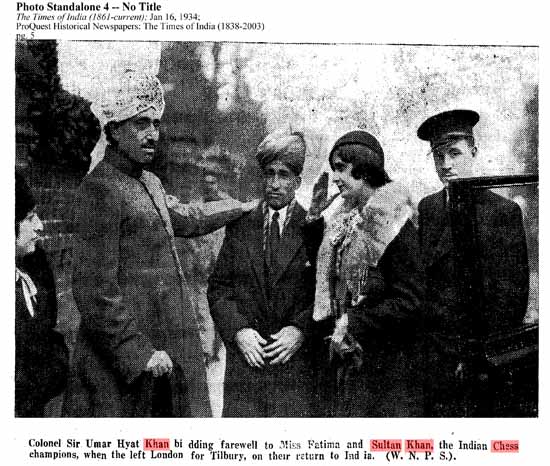 ---
Extracts from Sporting Times: The 175 Year Journey Of Indian Sports, launched in Mumbai today as part of the Times of India's 175th anniversary celebrations that uses the newspaper's archives to document the India sporting story.
Reproduced with permission of the copyright owner. Further reproduction prohibited without permission.
---
For in-depth, objective and more importantly balanced journalism, Click here to subscribe to Outlook Magazine
---