During the 16th and 17th century, 'Mahaprabhu' Chaitanya's followers tried to replace fish in their diet with daal, a vegetarian source of protein. Eventually, lentil soup with fish heads became one of Bengal's most popular...
---
The pure veg woman in her complaint urged the consumer court to look into the matter, seeking a compensation of Rs 1-crore from the pizza chain outlet
---
World Vegetarian Day: Vegetarian cuisine has not only just survived, but thrived too. Its endurance alongside animal-based products showcases not just a theoretical presence as an alternative, but a literal and pragmatic...
---
Mumbai's cosmopolitanism is slowly giving way to food apartheid, as residents militantly police consumption of meat in their housing societies. And the hate is fast spreading across Maharashtra.
---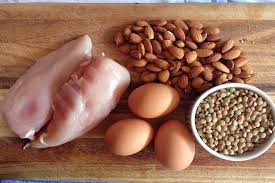 Our Immunity system creates a shield against harmful antigens. But for this, it needs proteins.
---
A study published in the journal Nutrients says lesser the animal products someone consumes, the lower will be his body mass index (BMI) on an average, and he will also tend to be less extrovert.
---
Actress Minissha Lamba has revealed that she has turned vegetarian. She refuses to have selective empathy for different species of animals.
---
The first science-based diet from 30 top global scientists that answers the question you must have worried about: how will we survive when world population hits 10 billion?
---