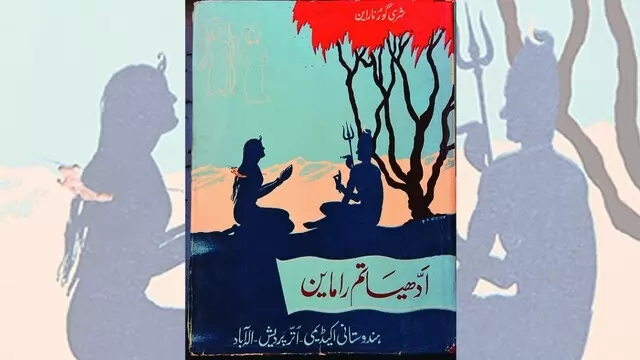 Travels through the marvellous world of Urdu and Persian Ramayans
---
A scholar reminisces his growing up in a sleepy town in Bihar and how its secular fabric changed after loud-mouthed Hindu fanatic leaders landed there
---
English-language writers in the Valley feel discouraged to publish their books. Kashmiri-language writers have deep-dived into self-publishing. But everyone is silent on the political situation.
---
Excerpts from the Ramayana in Urdu by Asghar Husaain Khan 'Nazeer Ludhianvi'.
---
The writer, an Indian, talks about the warm familial ties with the lady who she was named after, who happens to be on the other side of the border
---
The writer reflects on the importance of remembering Ismat Chughtai on her 107th birth anniversary for her definitive and timeless style of writing, and her subsequent works that made her such a magnificent writer and woman...
---
Addressing an event titled 'Issues Before Indian Muslims' organised by the Vidarbha Muslim Intellectuals Forum here, Pawar batted for Urdu but also stressed on the importance of the "main language" of states, citing the...
---
A snapshot of poetic work that concretely deals with one of the most tragic events of the 20th century 
---