The policy aims to strengthen the economic development of the northeastern region in order to promote economic cooperation, cultural ties, and developing a strategic relationship with countries in the Indo-pacific region.
---
On Monday, Chief Minister Manik Saha inaugurated the Tripura Film and Television Institute (TFTI) in Agartala.
---
Reduced to almost a non-existent political entity as the BJP made inroads into the Northeast region by forging winning alliances, a moribund Congress is leaving no stone unturned to make it happen in three states of...
---
During the middle of the 18th century, Samser Gazi attacked and captured Udaipur. It was mentioned in Gazi's biography that the Muslim ruler himself had offered puja to Devi Tripura Sundari, according to the website of the...
---
Manik Sarkar, the leader of the opposition in the assembly, said a significant section of leaders, workers and voters of IPFT has already moved to the Tipra Motha, dreaming of having a greater Tipraland.
---
If Congress has to fare any better than its miserable performance in 2021 in West Bengal, it has to recover the ground it lost to the TMC
---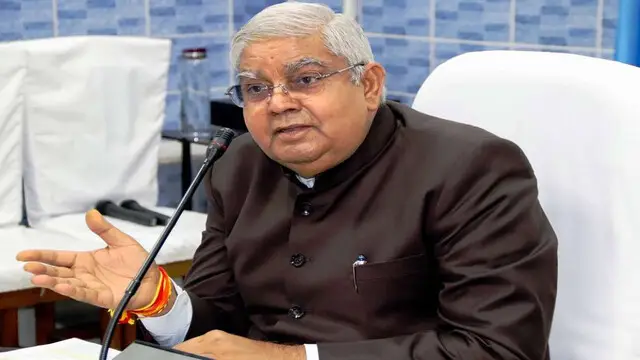 After arriving at Agartala, the capital of Tripura, Jagdeep Dhankhar will leave for Udaipur in Gomati district by an IAF chopper to offer prayer at the Maa Tripureswari temple.
---
The Tripura election commission on Thursday asked the Brus to register as voters for the upcoming assembly elections in the state. Most Brus residing in Tripura today have suffered more than two decades of internal...
---