Pijush Kanti Biswas, the former president of the Tripura Congress, and four other Trinamool Congress leaders joined the party on Wednesday.
---
There was a time when people had accepted that corruption was part and parcel of governance but the myth was dismantled by Prime Minister Narendra Modi, Manik Saha said at a public rally in North Tripura's Halflong area.
---
During the middle of the 18th century, Samser Gazi attacked and captured Udaipur. It was mentioned in Gazi's biography that the Muslim ruler himself had offered puja to Devi Tripura Sundari, according to the website of the...
---
To build an emotional connection with people ahead of the next Lok Sabha elections in 2024, BJP National President JP Nadda asked party leaders to launch a house-to-house campaign.
---
The policy aims to strengthen the economic development of the northeastern region in order to promote economic cooperation, cultural ties, and developing a strategic relationship with countries in the Indo-pacific region.
---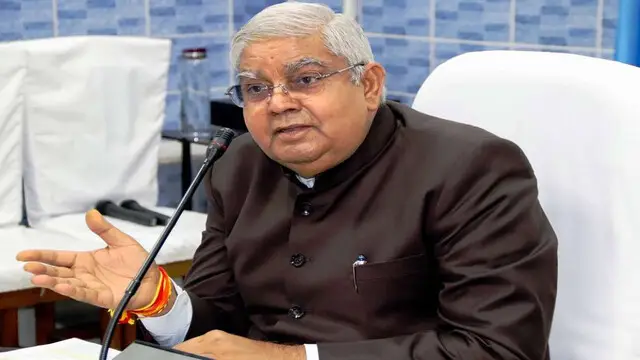 After arriving at Agartala, the capital of Tripura, Jagdeep Dhankhar will leave for Udaipur in Gomati district by an IAF chopper to offer prayer at the Maa Tripureswari temple.
---
BJP meet inaugurated by PM Narendra Modi assumes significance considering party's future strategy, preparations for the next round of state assembly polls and various ongoing organisational activities will be discussed.
---
On Monday, Chief Minister Manik Saha inaugurated the Tripura Film and Television Institute (TFTI) in Agartala.
---