The film 'Rocketry: The Nambi Effect' featuring actor R Madhavan released in cinemas on July 1. It traces the life of ISRO scientist Nambi Narayanan.
---
At present, the share of India in the global space economy of around $423 billion is just 2-3%, according to industry estimates.
---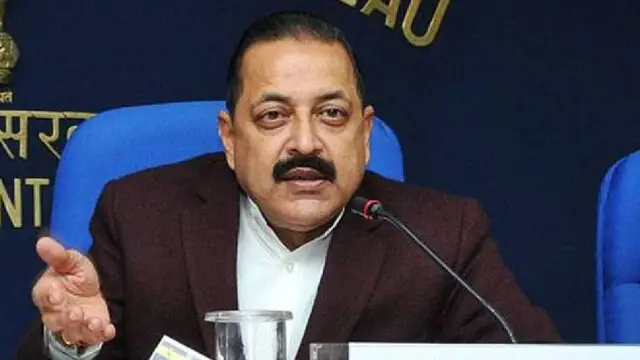 "The ascent of India as a frontline nation of the world has already started through the medium of space. The next 25 years from here will be crucial for the country as said by the Prime Minister," the Science &...
---
Actor R Madhavan is currently gearing up for the release of his maiden directorial venture 'Rocketry: The Nambi Effect', based on the life of former ISRO scientist Nambi Narayanan. It will release on July 1.
---
GAGAN is used to provide lateral and vertical guidance when an aircraft is approaching a runway for landing. Its precision is especially useful at small airports where the instrument landing system (ILS) has not been...
---
The Union minister said this is only the second teaching institute of its kind in the country, the first being situated in Kerala's Thiruvananthapuram.
---
Actor R Madhavan met astronaut Sunita Williams during a promotional tour of his film 'Rocketry: The Nambi Effect'. He was joined by ISRO engineer Nambi Narayanan, on whose life the film is based.
---
Ambassador of Israel to India Naor Gilon called on Chairman of Indian Space Research Organisation and Secretary in the Department of Space, S Somanath at ISRO headquarters in Karnataka's Bangalore.
---