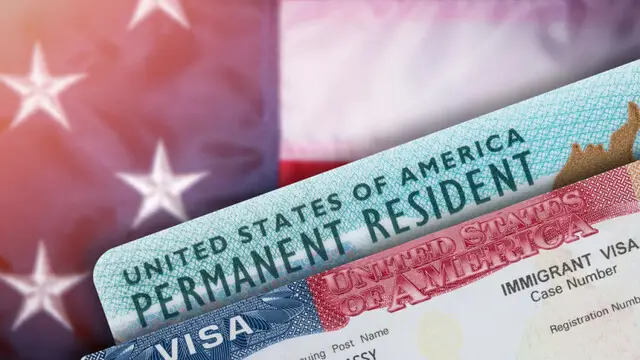 US visa services are trying to clear a backlog after Washington the US halted almost all visa processing worldwide in March 2020 due to the pandemic
---
The second lottery for H-1B visa would provide another chance to hundreds of Indian IT professionals who could not make it in the first random selection.
---
In June 2020, Donald Trump instituted Proclamation 10052, ceasing the processing of non-immigrant H-1B, L-1, H-2B, and J-1 visas, based on the alleged potential risk to the labour market.
---
The US Citizenship and Immigration Services (USCIS) in a statement said the initial registration period for the fiscal year 2023 H-1B cap will open at noon Eastern on March 1 and run through noon Eastern on March 18, 2022.
---
The H-1B visa is a non-immigrant visa that allows American companies to employ foreign workers in speciality occupations that require theoretical or technical expertise.
---
If the rule is imposed, workers on the H-1B would receive at least the 35th percentile of the prevailing wage for their job type and location, compared to the 45th percentile initially
---
A Green Card, known officially as a Permanent Resident Card, is a document issued to immigrants to the US as evidence that the bearer has been granted the privilege of residing permanently in the US.
---
The new legislation proposes to overhaul the H-1B visa program by making necessary changes in the Immigration and Nationality Act.
---