Antonio Rudiger, a 29-year-old central defender, has signed a four-year contract with Real Madrid.
---
Mohamed Salah was replaced in the 33rd minute by Diogo Jota with the FA Cup 2022 final between Liverpool and Chelse locked at 0-0.
---
Both Manchester City and Liverpool are locked at 86 points each in Premier League 2021-22. Joel Matip and Sadio Mane scored for Liverpool against Aston Villa.
---
The history books will say Liverpool finished the 2021-22 season with the League Cup and FA Cup trophies.
---
Chelsea will look to end Liverpool's quadruple dreams with a FA Cup final win at Wembley on Saturday. Check match and telecast details.
---
Capturing the Champions League, the Premier League, the FA Cup and the League Cup is typically written off before it's even started.
---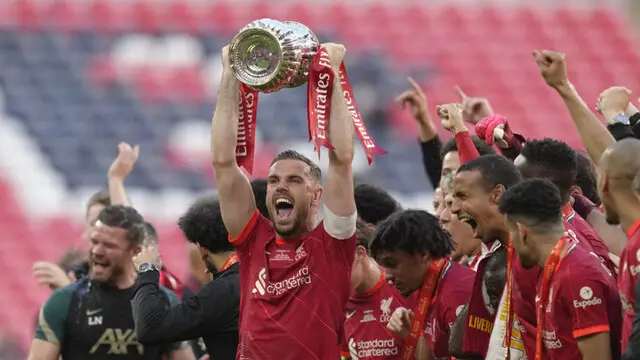 Just like in the League Cup final in February, the FA Cup final ended 0-0 after regulation and extra time before Liverpool prevailed again.
---
Jurgen Klopp has won the Champions League (2019) and Premier League (2020) in his time at Anfield, as well as the League Cup this year.
---