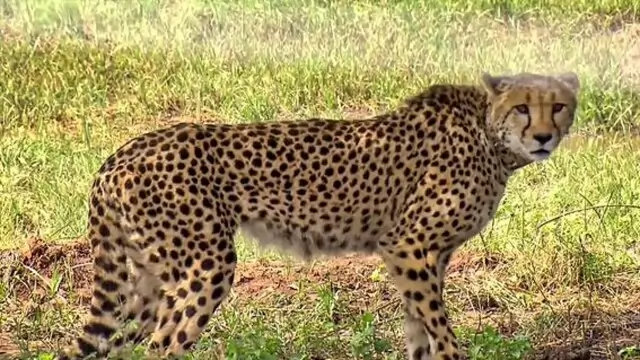 According to Principal Chief Conservator of Forest (PCCF-Wildlife) JS Chauhan, Sasha died because of a kidney ailment which she was suffering from even before her translocation from Namibia. Her blood sample was collected...
---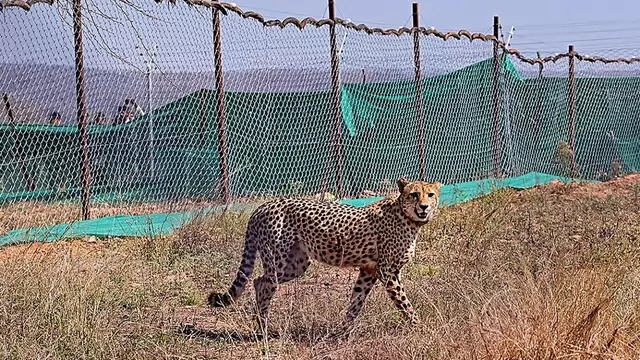 Twelve cheetahs arrived in Madhya Pradesh from South Africa on Saturday and were released into the quarantine enclosures at the Kuno National Park (KNP) in Sheopur district.
---
Last week, eight cheetahs from Namibia were reintroduced into the wild in India after they were translocated from Namibia. These big cats were brought from abroad and were brought to Gujarat's Sakkarbaug Zoo in March 2009,...
---
Sasha's creatinine level was above 400 (an indicator of poor kidney function) which resulted in her death, Chauhan added.
---
Due to the delay in the signing of the MoU for the inter-continental translocation of these big cats, some experts had last month expressed concern over the health of the South African cheetahs as these animals have been...
---
In the letter, Jairam Ramesh had asked Ranjitsinh to prepare a roadmap for the reintroduction of the Cheetah and include a detailed analysis of different potential sites.
---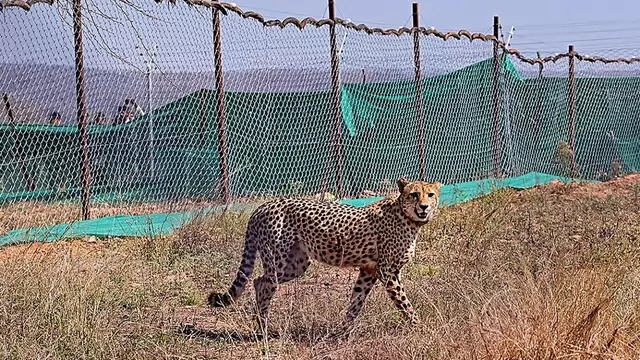 The Cheetah 'Abdullah', which was gifted by the Prince of Saudi Arabia more than a decade ago during his visit to the Zoo, died on March 24, Zoo authorities said.  
---
Cheetahs were favoured in the Mughal age as hunting companions. However, cheetahs began to be hunted under the British and were driven to extinction.
---