CP Plus, a brand that's synonymous to reliable electronic surveillance in the country, has been here for more than 15 years now. A leading brand that introduced the word CCTV to the country back in the early 21st century...
---
Delhi: Nearly 27 people with 21 being women were killed in the blaze near Mundka metro station, after fire engulfed a building where motivational programme was going on.
---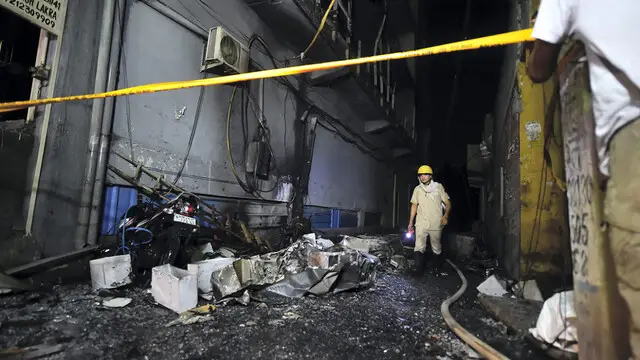 Delhi Mundka Blaze: Majority of the bodies were charred which were recovered from the second floor of the building, the officials said.
---
A gas explosion took place at a residential building in Tianjin—a major port and manufacturing hub, is less than an hour by high-speed train from Beijing and has long been one of China's most developed and international...
---
New York Shooting: The video showed the gunman, dressed in military gear, pulling up to the front of the store with a rifle on the front seat and then pointing the rifle at people in the parking lot as he exited the vehicle...
---
Mundka Fire: Delhi Police said around 60-70 people were rescued from the building but some were still trapped inside.
---
Uttarakhand CM Pushkar Singh Dhami underlined the urgent need to install crash barriers on Char Dham Yatra routes to prevent vehicles from falling into deep gorges as well as minimise the instances of other road...
---
Various teams have been dispatched to nab the culprits as they have got some vital clues about the robbers, police said.
---