Bollywood star Ranveer Singh, who recently bagged the Etoile d'Or (Golden Star) Award at the ongoing Marrakech International Film Festival in Morocco, shared an update with regards to his next movie 'Cirkus', which sees him...
---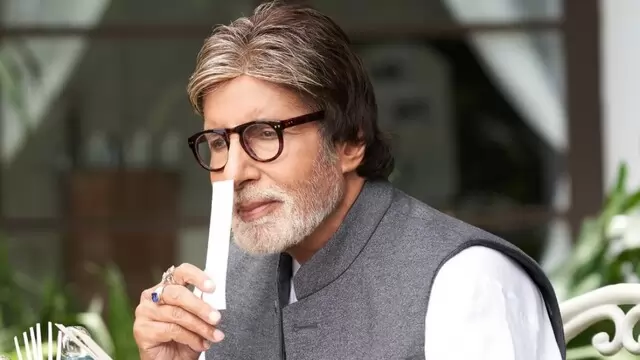 Megastar Amitabh Bachchan was left in awe of 'Kaun Banega Crorepati 14' contestant Mohsin Khan Mansuri from Bhilwara, Rajasthan. The 30-year-old contestant impressed the host with his story and how being a daily wage worker,...
---
Senior actor Krishna died at 4 am at a hospital in Hyderabad where was kept for treatment after a cardiac arrest
---
The recently launched trailer of the Kajol-starrer 'Salaam Venky' has gained a lot of positive response owing to its heartwarming story and characters. In a new development, the trailer of 'Salaam Venky', which has been...
---
Irrfan Khan died in 2020 after battling a neuroendocrine tumour for two years.
---
Actress Anuradha Singh is currently part of two TV shows including 'Pushpa Impossible' and 'Imlie'. The actress says that while it is challenging to balance both, she is loving it.
---
Actress Mitaali Nag, who is set to enter the web series 'Aashiqana 2' as Tejaswini Raizada, said that playing a negative role is not easy. The actress shares that while she liked her character as soon as she heard the...
---
Actor Jason Tham is part of Bosco Martis' directorial film 'Rocket Gang' and the actor says he is happy with all the positive responses and comments that he is getting for his role in the movie.
---