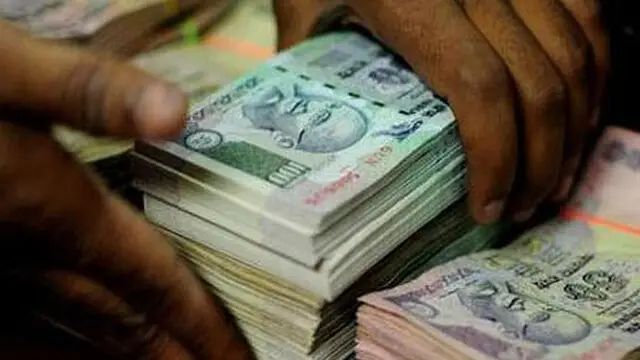 Besides Jethmalani, five others, including former Punjab DGP K P S Gill, also dead now, and former secretary general of the Lok Sabha Subhash Kashyap, have alleged in the petition that the government was not taking action on...
---
Majority of Shiv Sena MLAs have shifted their loyalty to minister Eknath Shinde and are camping in Guwahati, plunging the Maha Vikas Aghadi (MVA) government led by Chief Minister Uddhav Thackeray, who heads the Sena, into a...
---
Khumaram was waiting on platform no.1 of the Dadar station to deliver the hawala money to someone, it said.
---
Rao, who spoke on the BJP's national executive during the last couple of days and a public meeting addressed here by Prime Minister Narendra Modi, alleged that the BJP only talked about coming to power in Telangana without...
---
Rs 88.30 lakh in cash and 'incriminating documents' were recovered in raids on locations in MP and Goa linked to Sanjay Vijay Shinde.
---
Over 20 lakh fake Indian currency notes of different denominations were recovered in the country between 2016 and 2020, Rajya Sabha was informed on Wednesday. 
---
While there is no law to stipulate the kind of cases that should be given to an SIT, it is entirely up to the courts to approve or reject the reports submitted by the SITs. Listed below are a few major SITs constituted in...
---
Five years post demonetisation, was PM Modi's 'masterstroke' to curb the menace of black money a success?
---