Actor Kevin Hart continues defending Hollywood star Will Smith in the wake of the Oscars slap.
---
From Tom Cruise to Will Smith to Jessica Chastain to Andrew Garfield - Hollywood has numerous films showcasing patriotism in different ways. On the 4th Of July – the Independence Day of USA, here are a few of the best...
---
Actress Jada Pinkett Smith's 'Red Table Talk' started with it's fifth season recently. The episode started with the hint towards actor Will Smith and comedian Chris Rock slap incident that happened at the Oscars 2022.
---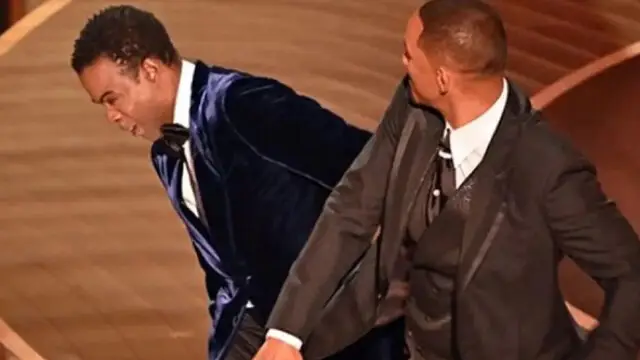 Hollywood star Will Smith is apparently not welcome back on "Saturday Night Live". The actor is reportedly being permanently banned after slapping comedian Chris Rock at the 2022 Academy Awards.
---
A person can be seen jumping onto the stage and attacking Chappelle before the tape cuts off in a brief footage from the event.
---
Reportedly after the Oscars 2022 incident, actor Will Smith and his wife Jada Pinkett Smith are barely communicating.
---
Actor-comedian Chris Rock was slapped by actor Will Smith during this year's Oscar ceremony. Rock has now hinted that the slapping incident has possibly left him traumatised. He also has declined an offer to host next...
---
Hollywood actor Will Smith had slapped actor-comedian Chris Rock for joking about his wife, Jada Pinkett Smith's medical condition, at the Oscars 2022.
---