Talking to reporters outside the state assembly, Yadav referred to reports in a section of the media stating that the conman, Kiran Bhai Patel, had once even got himself photographed with Union Home Minister Amit Shah. 
---
On its official Twitter handle, the Rashtriya Janata Dal also shared photographs of Indian envoys in Singapore who met Yadav to wish Prasad a speedy recovery.
---
The young leader spent the day, on Tuesday, demonstrating that he was very much in charge of the administration while his boss Nitish Kumar was away in Delhi to do some political heavy lifting.
---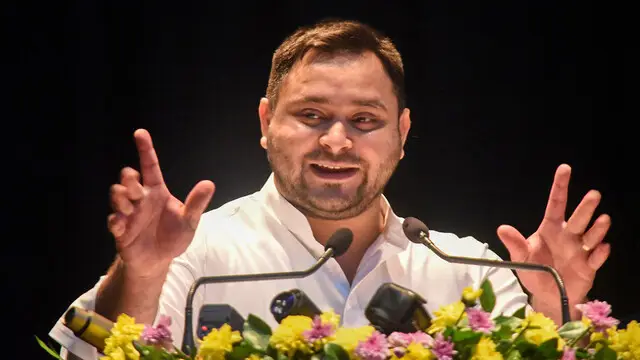 He heaped praises on Tamil Nadu Chief Minister M K Stalin, at an event organised by the DMK to mark the latter's 70th birthday, saying his leadership comes from the legacy of late Dravidian stalwarts-- EV Ramasamy 'Periyar,'...
---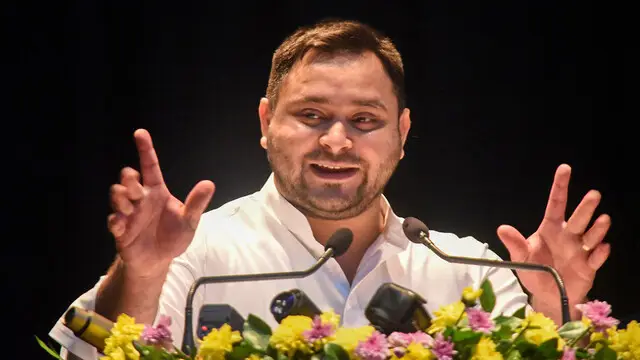 The young RJD leader made the claim while complaining about inadequate central aid for urban local bodies of the state and asserting that by its own efforts, Bihar was the best performer in terms of infrastructure growth.
---
Bihar BJP President Sanjay Jaiswal told PTI that RJD leader Tejashwi Yadav had made this offer to Union minister Nityanand Rai on a flight and added the RJD leader's claim that Rai had wanted to join his party was made in...
---
Yadav, who is in his early 30s, also deftly rebuffed queries from journalists as to whether he felt "cheated" by averments of some top JD(U) leaders that the septuagenarian Kumar would complete his five-year tenure...
---
Yadav also alleged that deployment of central paramilitary forces at BJP offices was made "without taking the state government into confidence" and was tantamount to "assault on the federal structure".
---