There will be, no doubt, countless moist eyes across the country and abroad with Sushma Swaraj's passing away on August 6—a lawyer and a politician who could cut down opponents with her sharp wit as gracefully as she could...
---
Sushma Swaraj took to Twitter denying the news, while Harsh Vardhan too deleted his tweet within less than an hour.
---
Addressing an Iftar dinner in Multan on Saturday, Qureshi said both India and Pakistan should sit on negotiation table to solve issues for the sake of prosperity and peace of the region.
---
'The statement that he made while addressing a lady Chairperson crossed all limits of decency. He deserves a stringent punishment to preserve the dignity and decorum of the House,' Sushma Swaraj said.
---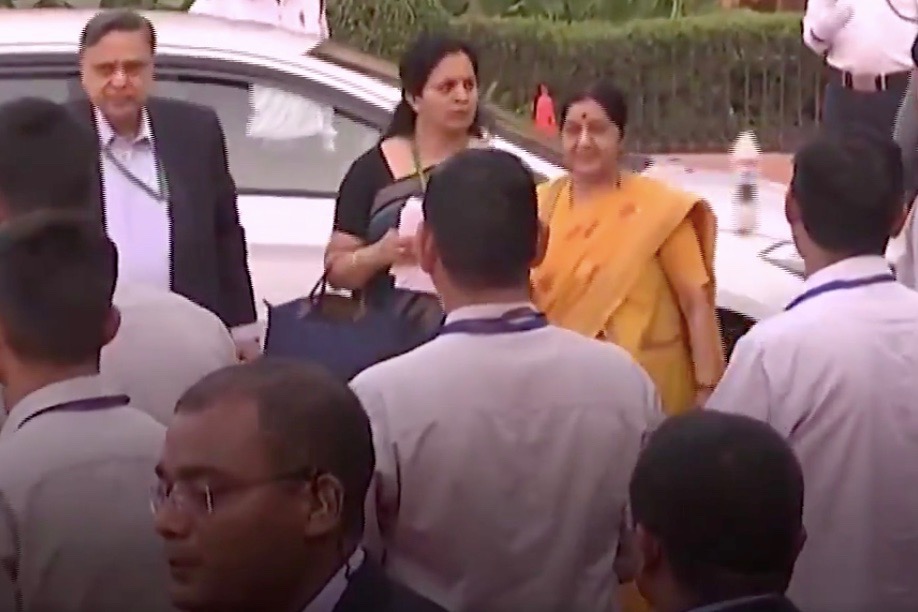 External Affairs Minister Sushma Swaraj was missing from the dais for the ministers to be inducted in the new Cabinet during Prime Minister Narendra Modi's swearing-in ceremony here on Thursday evening.
---
It is too soon to say whether Pakistan Prime Minister Imran Khan was correct in predicting that a right-wing government in India would be better for peace talks, Pakistani daily Dawn said in an editorial Friday, after the...
---
Political leaders across party lines welcomed the International Court of Justice (ICJ) verdict in Kulbhushan Jadhav case and termed it a big victory for India.
---
'Prime Minister Narendra Modi -- Many Congratulations for securing such a big victory for the BJP. I am thankful to the people,' Foreign Affairs Sushma Swaraj tweeted.
---