The guidelines were issued after Chief Minister Shivraj Singh Chouhan reviewed the coronavirus situation in the state with the crisis management committee.
---
On the basis of this ordinance, the panchayat election process was started as per the delimitation and reservation rotation of 2014.
---
The Supreme Court on Friday directed the Madhya Pradesh State Election Commission (SEC) to stay the poll process on seats reserved for Other Backward Classes (OBCs) in the local body there and re-notify those seats for the...
---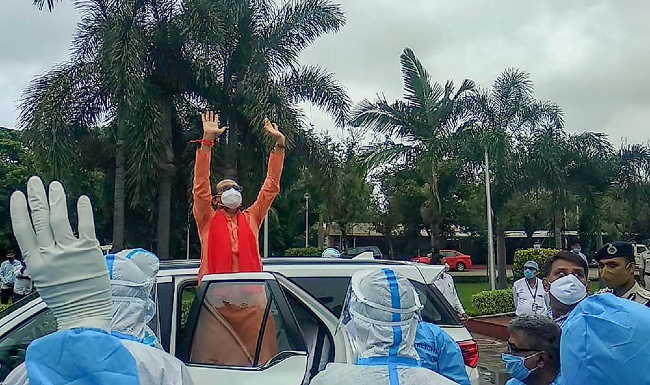 Chouhan also sought the participation of the elected representatives, volunteers and religious leaders to encourage children to get vaccinated. The vaccination for this age group is to be held in the premises of schools...
---
The continuous increase in the number of coronavirus cases in Maharashtra, Gujarat and Delhi in the last one week is a matter of concern, Chouhan said.
---
Chief of Defence Staff, General Bipin Rawat, his wife and 11 others were killed in a IAF helicopter crash near Coonoor in Tamil Nadu.
---
Chouhan said the Centenary Tansen Samaroh in 2024 will be organised with full decorum and fanfare, adding that his government would also hold the Baiju Bawra Samaroh.
---
MP Chief Minister Shivraj Singh paid tribute to Tantya Bhil on his 'Balidan Diwas' (death anniversary) at Patalpani
---