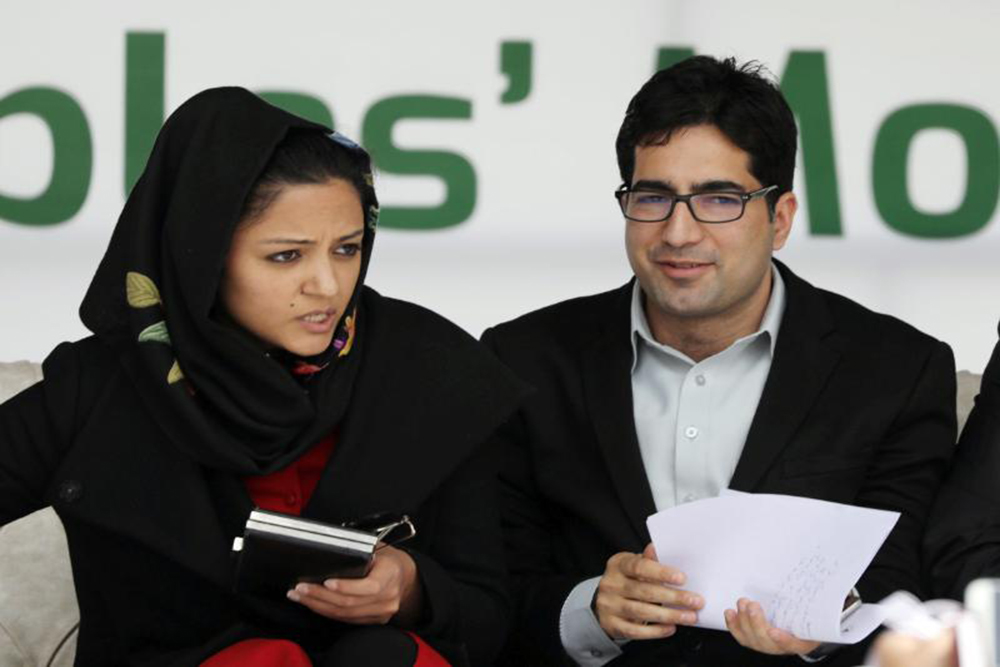 BJP sides with father, Shah Faesal stays neutral
---
The SC allowed the government to file counter-affidavits on petitions challenging Article 370 repeal.
---
In a series of tweets on August 17, Shehla Rashid had alleged that the armed forces entered houses in Kashmir at night and "ransacked" them.
---
Abdul Rashid Shora claimed that Shela Rashid took a bribe amounting to Rupees three crores to join politics in J&K.
---
Shehla Rashid was booked for sedition on a criminal complaint by Supreme Court lawyer Alok Srivastav who had sought her arrest.
---
Shehla Rashid claimed that in Kashmir, 'armed forces are entering house at night, picking up boys, ransacking houses, deliberately spilling rations on the floor, mixing oil with rice, etc'.
---
'What is underway is not democracy, but the murder of democracy,' Shehla Rashid said.
---
Fielded by the CPI, Kanhaiya Kumar, a debutant, is pitted against BJP veteran Giriraj Singh and RJD's Tanveer Hassan in Begusarai, which goes to polls on April 29 for the Lok Sabha election.
---