Sakshi Maharaj, BJP MP from Uttar Pradesh had come to Giridih, over 200 km from Ranchi, to take part in a programme from Unnao via Dhanbad.
---
Leave Ayodhya, Mathura and Kashi and demolish Delhi's Jama Masjid, he said
---
"Be it a motorcycle, car or park, couples can be seen behaving in a vulgar fashion. They hug each other as if the girl will eat the boy or the boy will eat the girl,"
---
Sakshi Maharaj, BJP MP from Unnao, who played a key role in the Ram Janmabhoomi movement, tells Outlook how he feels about not being invited to Ram Mandir Bhoomi Pujan.
---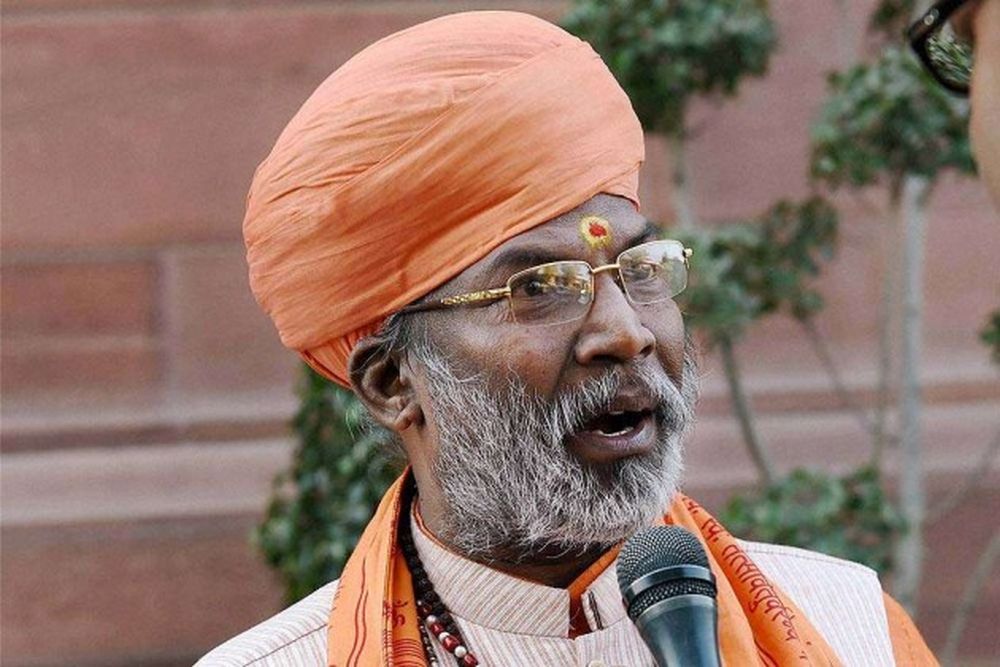 Stepping up his attack, the BJP MP said that Gandhi scion would not become an MP from anywhere.
---
The BJP MP is accused of provoking riots, promoting enmity between groups on the basis of religion and insulting the judge who pronounced the Dera chief guilty.
---
As far as SC's contention that the demolition of Babri Masjid was illegal goes, which also suggests that the criminal cases against the accused persons would continue, Sakshi Maharaj disputes his role as a conspirator and...
---
Sakshi Maharaj, the BJP MP from Unnao, is only reiterating the long held beliefs of his party on madrasas. But for those who still have some regard for facts, here are some
---