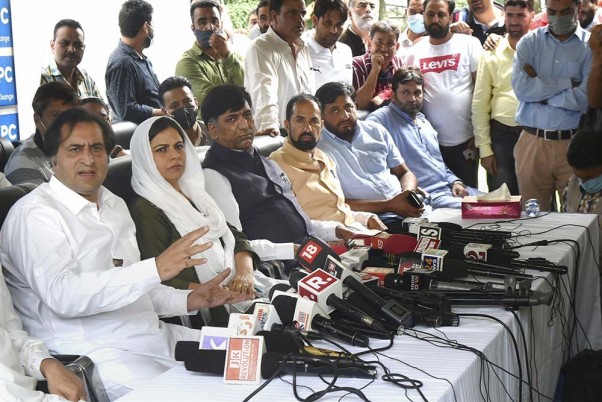 'Nothing started on August 5, nothing ended on August 5, things move on', the Peoples Conference chairman said.
---
The leaders assembled in the hostel premises and shouted slogans against, "misbehaviour of the security staff towards their relatives"
---
This will be the first meeting of PDP leaders with Mehbooba Mufti who was detained on August 5 after the abrogation of provisions of Article 370 of the Constitution.
---
Lone announced the decision in a letter to PAGD head and National Conference president Farooq Abdullah.
---
According to the PDP, Sajad Lone, Faesal, PDP youth leaders Waheed Para, former MLA Ajaz Ahmad Mir were manhandled while being shifted to the MLA hostel in Srinagar.
---
Muharram is considered as one of the sacred months of the Islamic lunar calendar
---
This sacred space in democracy will not be allowed to be invaded and marauded by divisive forces, says Alliance.
---
With few workable phone and internet connections in Kashmir, just smatterings of information filtered out from the curtain of non-communication.
---