RSS chief Mohan Bhagwat said he wanted the issue to end and that has finally happened.
---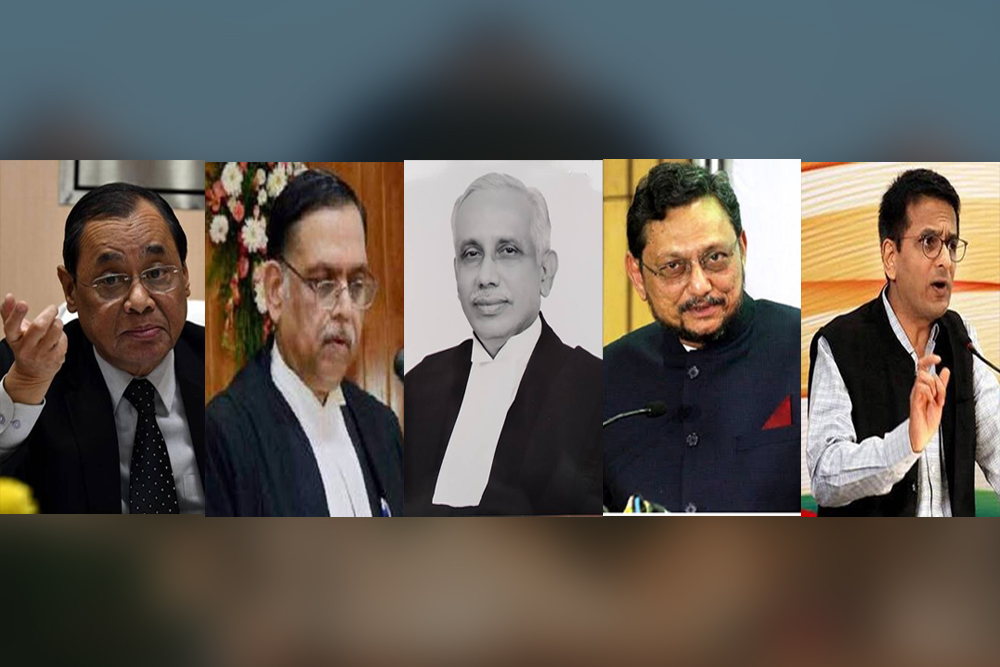 The bench, led by Chief Justice of India (CJI) Ranjan Gogoi, has justices SA Bobde, DY Chandrachud, Ashok Bhushan and S Abdul Nazeer as other members.
---
The Supreme Court, in a unanimous verdict, held that the entire disputed land in Ayodhya must be handed over to the trust formed by the centre.
---
The placement of idols in Babri Masjid in 1949 and its demolition in 1992 was termed as 'clear violation of law' by the Supreme Court.
---
As a precautionary measure, the government has closed all schools, colleges, educational institutions from Saturday to Monday in Uttar Pradesh.
---
Vikas Yadav and his cousin Vishal Yadav were sentenced for kidnapping and killing Katara on the intervening night of February 16 and 17, 2002 for his alleged affair with Bharti Yadav, sister of Vikas
---
In a unanimous verdict, the Supreme Court said the 2.77 acre disputed land in Ayodhya will be given to a trust to be set up by the Centre and the Sunni Waqf board will be given five acres of alternate land
---
Justice Bobde gave a clean chit to CJI Ranjan Gogoi in a sexual harassment case.
---