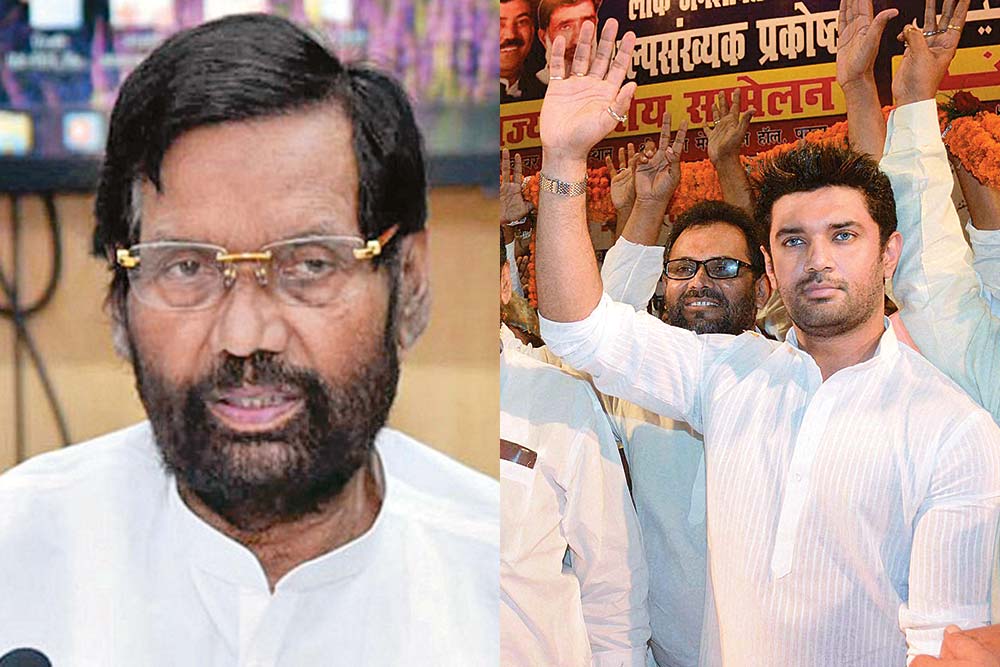 Lalu and Paswan had forged an alliance against the NDA led by Chief Minister Nitish Kumar ahead of the 2010 assembly elections but their alliance could not get more than 25 seats in the 243-member assembly at the time.
---
Chirag Paswan might have been ditched both by the BJP and the five MPs of his party at the moment, but the doors of immense possibilities in the future remain ajar for him in politics.
---
Lok Janshakti Party founder and Dalit leader Ram Vilas Paswan who was a minister in the Modi government passed away in October last year.
---
Lok Janskahti Party's embattled leader Chirag and RJD scion Tejashwi have declined to attach political significance to their previous meeting but it is being seen as a step closer to a possible alliance.
---
After Pashupati Kumar Paras' overnight rebellion, Chirag visited his ancestral home at Shaharbanni village to seek the blessings of his stepmother, Raj Kumari Devi.
---
Chirag's announcement has come at a time when he seeks popular legitimacy in a battle with the rival faction headed by his uncle Pashupati Kumar Paras for the party's ownership.
---
The notice has been issued to MP and LJP leader Chirag Paswan to evict the accommodation issued to his late father.
---
Even though Ram Vilas Paswan and Lalu Prasad Yadav fought with each other for a brief while for the railway portfolio in the UPA government, they otherwise shared a great rapport over the years.
---