Ambedkar said no party has the guts to remove Sc/ST reservation in Lok Sabha and Assemblies at present because of 'vote bank politics' and fear of losing power.
---
The allegations made by Congress president Rahul Gandhi (in Rafale issue) were opposed by NCP president Sharad Pawar.
---
Prakash Ambedkar, the grandson of Dr B R Ambedkar on Monday held the Central Government and the Supreme Court responsible for the violent protests that erupted during the nationwide Bandh.
---
While addressing an election rally at Digras in Maharashtra's Yavatmal district, Ambedkar said he would jail the EC for two days if voted to power.
---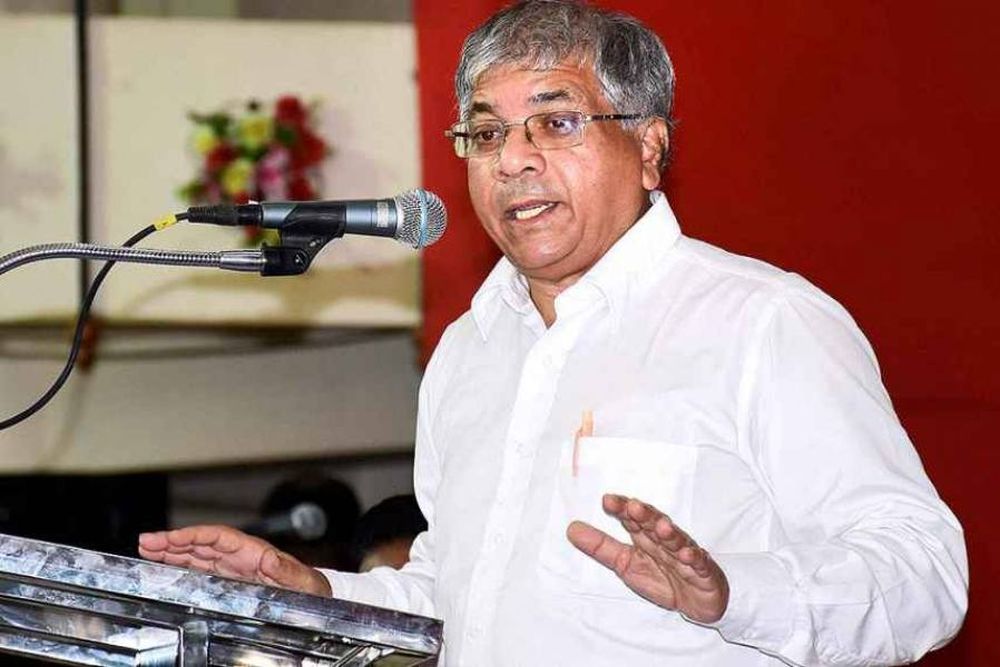 The Pune police had on Tuesday raided the homes of prominent Left-wing activists in several states and arrested five of them.
---
"This is a wrong decision by the BJP-RSS. They are doing this only for political gain. He is addressed as Babasaheb in Karnataka and Maharashtra and as Baba Bhimrao in the north."
---
Prakash Ambedkar, the grandson of Dr Babasaheb Ambedkar, is contesting the upcoming Lok Sabha election from Solapur and Akola constituencies in Maharashtra as a candidate of Vanchit Bahujan Aghadi (VBA).
---
" It is the government's responsibility to act and if not checked immediately, it (violence against Dalits) may spread to the other states."
---