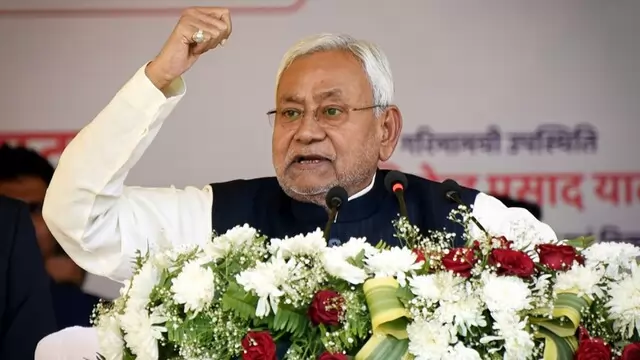 Kumar was in Banka district, about 250 kms from the state capital, where he reached after inspection of a bridge in the adjoining Jamui which got damaged after heavy rainfall last week.
---
Bihar Chief Minister Nitish Kumar on Friday asserted that the Narendra Modi government at the Centre has lent credence to his anticipation of early Lok Sabha polls by convening a special session of the Parliament.
---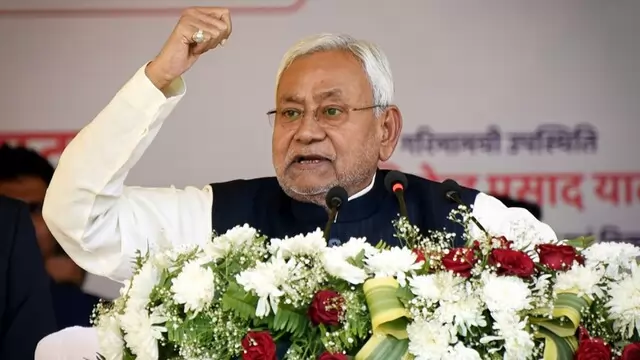 In a statement, the Raj Bhavan said the CM and the governor discussed ways to find a solution to the issues related to universities and higher education.
---
Kumar said, in a statement issued by the CMO, that there should be quotas for women from Other Backward Classes and Extremely Backward Classes.
---
Bihar Chief Minister Nitish Kumar, a key figure in the anti-BJP bloc, on Friday said the 2024 Lok Sabha elections are likely to be advanced and called upon opposition parties to be alert.
---
The meeting comes at a time when efforts are being made to strengthen the opposition bloc to take on the NDA in the 2024 Lok Sabha polls.
---
Kumar added that some members of the INDIA bloc may have felt that there might be some problems with the TV anchors and so they might have taken the decision.
---
Taking note of Kumar recently visiting the national capital to pay tributes to late Atal Bihari Vajpayee at his memorial, senior BJP leader Ravi Shankar Prasad also wondered if it was an "honest" expression of his love...
---