The relationship conceived in 18th century revolutions appeared at a tipping point after the US, Australia and Britain shunned France in creating a new Indo-Pacific security arrangement.
---
The US has said it would deploy 6,000 troops at the airport to ensure safe departure of its citizens and friends and allies from Afghanistan.
---
The US will expand its security presence with a mission focused solely on facilitating these efforts and will be taking over air traffic control.
---
Taliban fighters and their checkpoints ringed the airport — major barriers for Afghans who fear that their past work with Westerners makes them prime targets for retribution.
---
Sporadic gunfire in Afghanistan Sunday frightened Afghan families fearful of Taliban rule and desperate for flights out, one of the last avenues for escape in an evacuation made far more urgent by the Taliban's weeklong...
---
While landline service continues, NetBlocks warned its analysis and user reports were 'consistent with a regional internet shutdown intended to control protests'
---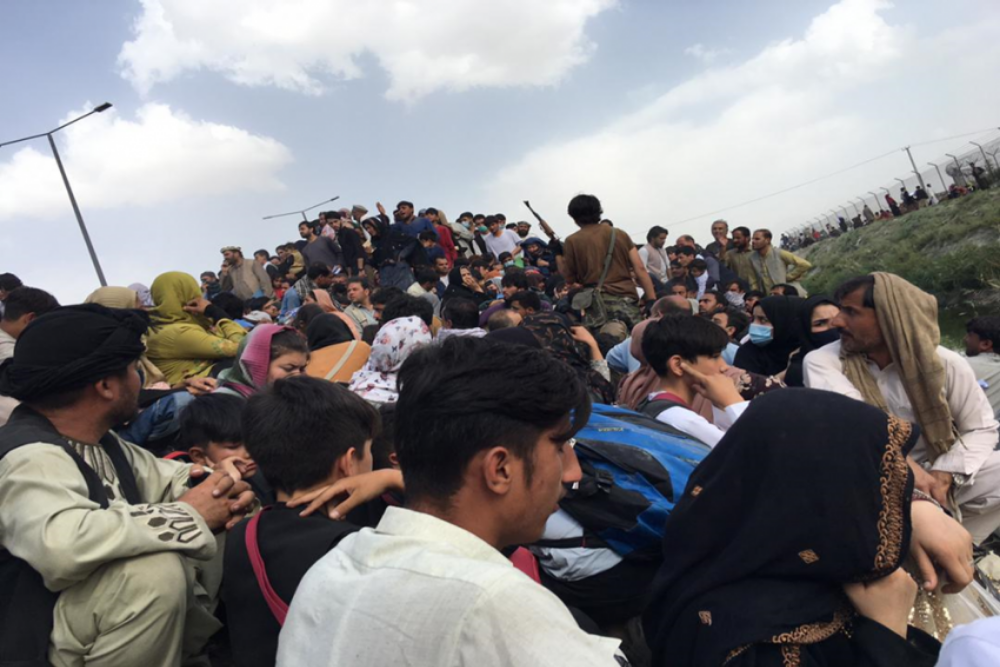 Almost 12,000 people have been moved out of the war ravaged country since August 14.
---