Shahid Kapoor starrer 'Jersey' was earlier supposed to release on 31st December. However, due to rising Covid cases, the makers chose to postpone the film.
---
Shahid Kapoor's 'Jersey,' which was slated for a release on December 31, has been postponed amid rising Covid-19 cases.
---
When Shahid Kapoor slapped Kiara Advani there was a massive outrage among people as to why was a guy being shown slapping a girl onscreen. Now, in Kapoor's upcoming 'Jersey' we see Mrunal Thakur slapping him in the...
---
Actor Mrunal Thakur admitted that she was not always treated well in the early stages of her career.
---
Shahid Kapoor stated that after one remake (Kabir Singh), he did not want to do another. So he started looking for another project, but 'Jersey' story lingered with him and eventually, he wanted to go forward with it.
---
The film's trailer trended on Top on Youtube on the day of its release and garnered about 18 Million views within the first 24 hours. Now the trailer has crossed 50 Million views across all the digital platforms.
---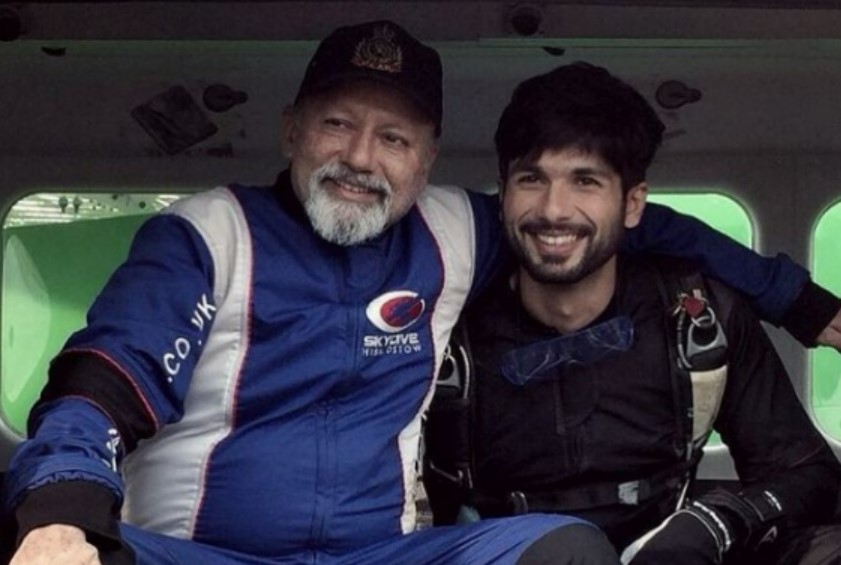 Actor and comedian Kapil Sharma asked actor Shahid Kapoor if he ever sought advice his father and veteran actor Pankaj Kapur's feedback on any of his scenes, including kissing scenes.
---
Actor Shahid Kapoor revealed that the character in the Hindi version of 'Jersey' has been changed to fit the new milieu of Chandigarh, where the film is set.
---