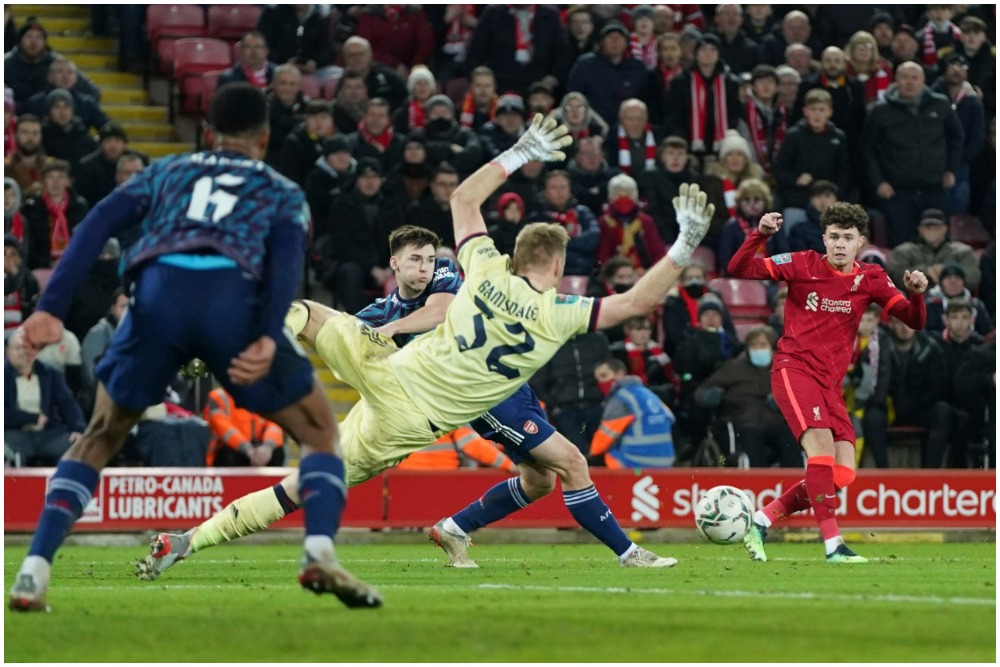 Liverpool failed to capitalise on the advantage after Arsenal were reduced to 10 men following Granit Xhaka's red card in the 24th minute in the League Cup 2021-22 semifinal first leg. Chelsea are already in the final.
---
Besides Eddie Nketiah and Charlie Patino, Nicola Pepe scored the other goal for Arsenal as they made their way to the League Cup semifinals. Chelsea, Liverpool and Tottenham Hotspur play in the other quarterfinals on...
---
Pierre-Emerick Aubameyang has just four goals in 14 Premier League games this season after signing a three-year contract extension last year that made him the team's highest-paid player.
---
Arsenal became the highest-ranked casualty in the FA Cup 2021-22 while Premier League rivals Liverpool and Tottenham Hotspur sailed to the next round with comprehensive victories.
---
Arsenal manager Mikel Arteta said the alleged abuse was towards one of their substitutes. Arteta stated the incident happened during the first half. With the win, Arsenal are fourth in Premier League 2021-22 table.
---
Arsenal coach Mikel Arteta didn't specify the reason for omitting Pierre-Emerick Aubameyang against Southampton in Premier League 2021-22 but hinted at a tough time for the club captain.
---
Mikel Arteta's positive test in March 2020 was a key factor in the suspension of the English Premier League in the first week of the pandemic. Crystal Palace's Patrick Vieira and Aston Villa's Steven Gerrard are also in...
---
One of the most bizarre goals seen for years. Two goals from Cristiano Ronaldo, taking him past 800 in his amazing career. And, most importantly, a wild 3-2 win over Arsenal that ushered in another new era at Manchester...
---