Speaking to PTI, Bajpayee said, "When I visited Bihar last time, I met RJD supremo Lalu Prasad and his son and Deputy Chief Minister Tejashwi Yadav. Since then, people started speculating that I will join politics. I am 200...
---
I was trying something new with this film as I have never worked in a murder mystery genre before, he says
---
Manoj Bajpayee speaks up about why he agreed to lend his voice for Gautam Menon's upcoming film 'Vendhu Thanindhathu Kaadu'. Bajpayee says that he agreed to do it as he respects him and loves all his work.
---
After his superb performance as an undercover agent trying to strike a balance between duty and family, Manoj Bajpayee has been widely acclaimed for the work he has done in the web series 'The Family Man'.
---
With over 100 fan-favorite shows, films, and specials from across the globe, Tudum is a free virtual event, more like a celebration of Netflix fandom. 
---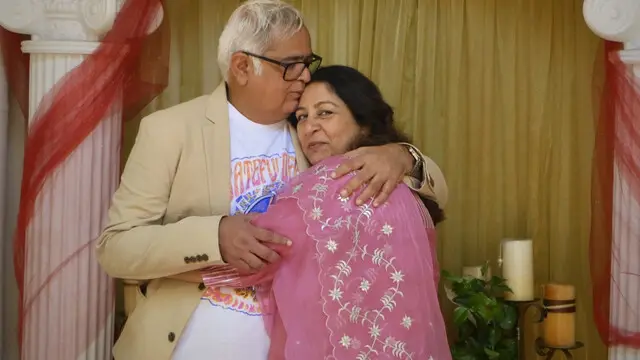 Filmmaker Hansal Mehta took the wedding plunge after 17 years with his partner Safeena Husain. The couple has two daughters together. The unplanned ceremony took place in San Francisco.
---
Manoj Bajpayee has announced that his 2017 psychological drama film 'Gali Guleiyan' will soon be available for streaming on Amazon Prime Video.
---
Manoj Bajpayee has stated that no one wants to examine the topic of a film or the performance of its stars. He went on to say that everyone is preoccupied with debates about 1000 crore films.
---