In a meeting with the secretary general and other senior officials of the Secretariat this morning, Naidu said, "During the last five years I have done my best as the Chairman of Rajya Sabha and I am leaving this office...
---
"Education of good quality must become accessible to all, be affordable and should lead to a positive transformation in an individual's outlook, societal cohesion and inclusive national development," the Vice President said.
---
Parliament: The opposition parties in Rajya Sabha objected to the time allocation for passing a bill to link voter rolls to Aadhaar, without them being part of Business Advisory Committee (BAC) meeting.
---
The success of good governance lies in including and making the toiling masses equal stakeholders in the process of development, Naidu said according to a statement issued by the Vice President Secretariat said.
---
Ayodhya: The leader of the opposition in Rajya Sabha Mallikarjun Kharge raised the issue of land purchase by politicians and officials, following the Supreme Court judgement on Ram temple.
---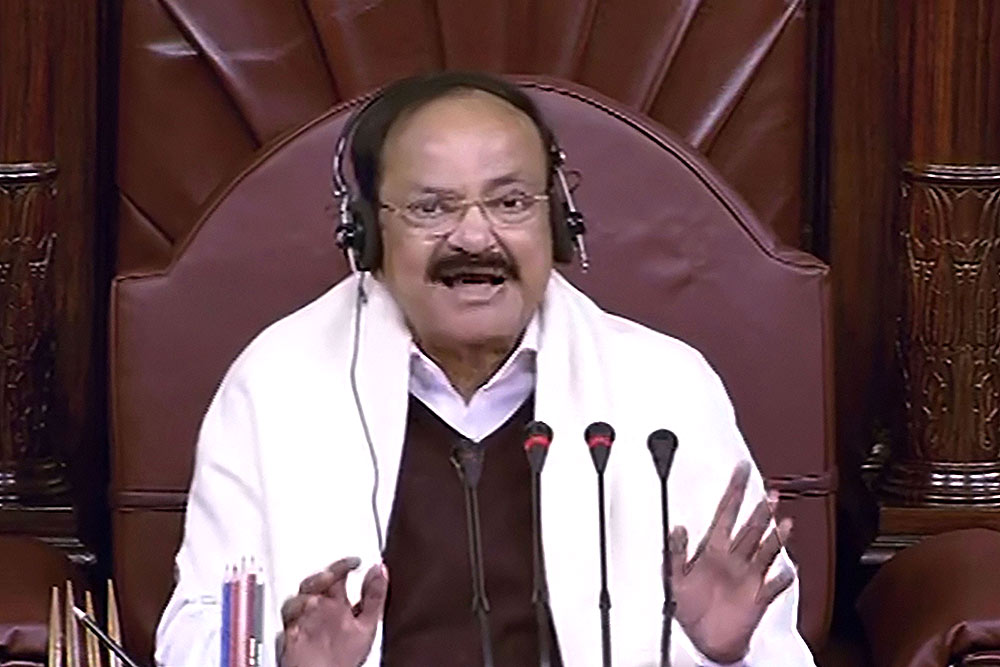 Chairman M Venkaiah Naidu expressed dismay at their conduct, and said the suspended MPs have shown no remorse, and there was no question of revoking their suspension.
---
The statue, located at the campus of the multi super specialty government hospital at Omandurar Estate here, is placed a few hundred meters away from the place where the original statue was vandalised 35 years ago in the...
---
The day is observed to pay homage to 10 Central Reserve Police Force (CRPF) personnel who were killed while retaliating a Chinese onslaught in 1959 in Ladakh's Hot Springs area.
---