Paris Saint-Germain required a 76th-minute equaliser from substitute Thilo Kehrer to draw 1-1 against Lyon in Ligue 1 2021-22. Brazilian Lucas Paqueta had given Lyon the lead in the eighth minute.
---
PSG's Kylian Mbappe, who failed to score in the first half on a rainy night in Vannes, came back strongly in the second half to score in the 59th, 71st and 76th minute in their French Cup 2021-22 game.
---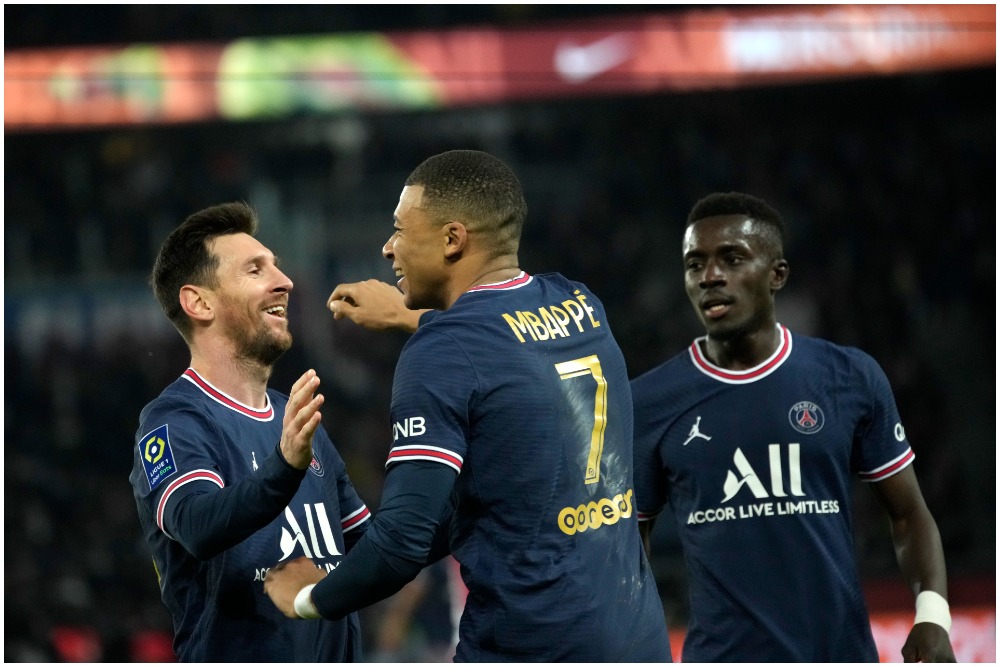 Kylian Mbappe, at 22 years and 357 days, became the youngest player to score 100 goals for a single team in Ligue 1. Courtesy this win, PSG extended their lead to 13 points ahead of second-placed Marseille.
---
Given that Lionel Messi is likely to miss the trip to Lyon and Neymar is injured, Paris Saint-Germain will have to rely on Kylian Mbappe during the Ligue 1 2021-22 outing.
---
Kylian Mbappe's contract runs out in June and since the start of January, he has been a free agent, meaning he can leave for nothing at the end of the season. Last summer, PSG withstood an aggressive bid from Real Madrid.
---
Until now, Lionel Messi's performances with PSG had left a sense of unfinished business. Apart from a superb strike against Manchester City and three assists against Saint-Etienne, Messi had failed to impress.
---
PSG coach Mauricio Pochettino will miss Brazilian star Neymar who is out injured with a sprained ankle. Even Lionel Messi has so far scored just once in 11 Ligue 1 games leaving Pochettino to bank on Kylian Mbappe.
---
Champions League-obsessed PSG had already qualified for the knockout phase of Europe's elite club tournament but did not sit back at the Parc des Princes against Belgian champions.
---