In September, the International Olympic Committee suspended North Korea through 2022 for refusing to send a team to the Tokyo Summer Games, citing the pandemic.
---
Countrymen blared siren for three minutes, observed silence and bowed in respect to commemorate the 10th anniversary of former North Korean leader Kim Jong Il's death. Cars, trains and ships blew their horns, national flags...
---
The North's recent tests were in line with Kim Jong Un's earlier vows to introduce sophisticated weapons and enlarge his nuclear arsenal to defend itself against U.S. hostility
---
North Korea claimed Thursday to have conducted the second successful test flight of a hypersonic missile, days after leader Kim Jong Un vowed to bolster his military forces despite pandemic-related difficulties.
---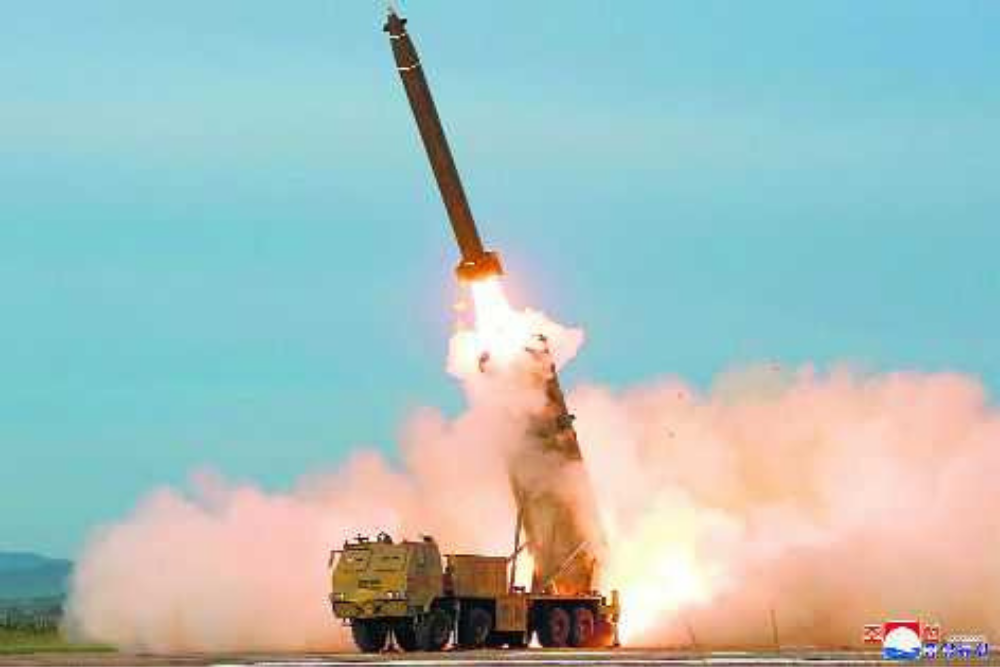 A US envoy said North Korea's recent weapon tests were "concerning and counterproductive." Last week, the isolated nation carried out tests of a new type of ballistic missile launched from submarines.
---
North Korea ledaer Kim Jong Un's statement is an apparent effort to drive a wedge between Seoul and Washington as he wants South Korea to help him win relief from crippling U.S.-led economic sanctions.
---
By the grim metric of fatalities in the first 10 years of a dictator's rule, Kim Jong Un has yet to match the records set by his grandfather, Kim Il Sung, or father, Kim Jong Il.
---
The North's latest test, which followed two previous rounds of missile tests this month, indicated the country is returning to its tried-and-true technique of mixing weapons demonstrations and peace offers to wrest...
---