Facing a truncated strength caused by the en masse resignation of 16 ruling coalition MLAs, Kumaraswamy moved a one-line motion, saying the House expressed confidence in the 14-month old ministry headed by him.
---
Fighting to save the government, the Congress also sought the intervention of Speaker K R Ramesh Kumar in disqualifying its rebel legislators and accused the BJP of using money power to lure its members. The BJP has denied...
---
Even though all 21 Congress ministers resigned from their respective portfolios, followed by a similar exercise by their JD(S) colleagues, in a last-ditch attempt to save the government, the situation appeared to have all...
---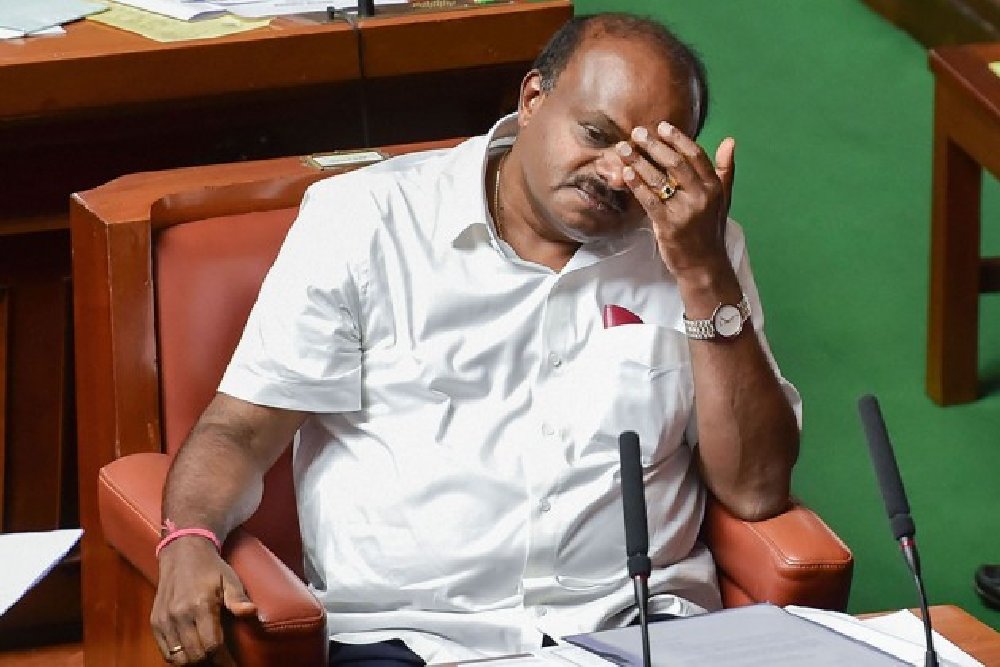 Congress leader Siddaramaiah said the discussion on the vote of confidence will be taken up on Thursday in the Assembly.
---
Siddramaiah added that the Bharatiya Janata Party (BJP) had a habit of destabilising the government, adding the rebel MLAs had colluded with the saffron party to bring down the state government.
---
The resignation letters in Kannada were handed over to Siddaramaiah at a meeting of the party leaders and ministers held at Deputy Chief Minister G. Parameshwara's residence in Bengaluru.
---
With the resignation of two more MLAs -- Dr K Sudhakar and MTB Nagaraj -- the crisis in the government deepened, but DK Shivakumar told the reporters that he had known rebel MLAs for 40 years and was confident of taking them...
---
Earlier, minister DK Shivakumar, Congress' chief troubleshooter in the state, said the party will call all leaders to a meeting and iron out differences.
---