As Shabana Azmi turned 72 on September 18, you cannot miss her table filled with awards during her birthday celebrations.
---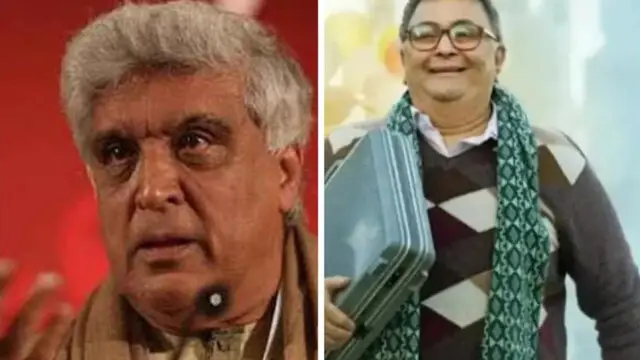 Lyricist-screenwriter Javed Akhtar loved late actor Rishi Kapoor's performance in 'Sharmaji Namkeen' and has said that he 'hit the last ball out of the stadium'. Also, he will miss him forever.
---
The 'Revision Application' filed by actor Kangana Ranaut stands rejected by additional sessions judge S U Baghele.
---
The director was speaking about how distant the filmmakers and writers have become from the real issues of India when he praised the work of Javed Akhtar.
---
Actress-singer Shibani Dandekar had tattooed actor-director Farhan Akhtar's name on her neck before, but post their wedding, she got her wedding date tattooed on her arms.
---
In his response the veteran lyricist noted that Kangana Ranaut was not present for 11 hearings, when it was listed in the court.
---
Netflix dropped the teaser of Zoya Akhtar's 'The Archies', whose cast boasts of Shah Rukh Khan's daughter Suhana Khan, Sridevi's daughter Khushi Kapoor and Agastya Nanda - Amitabh Bachchan's grandson among...
---
Mamata Banerjee, who is West Bengal Chief Minister and TMC supremo said: 'BJP is not safe and the need is to keep the country safe'. She also said UAPA is being 'misused' in the country.
---