The firebrand BJP leader was venting his spleen over controversial remarks reportedly made by Assam leader Badruddin Ajmal, about the Hindu community, while reacting to the BJP's demands for a law for population control.
---
West Bengal Assembly Elections: Prime Minister Narendra Modi also took a jibe at Mamata Banerjee and asked if she is going to file a nomination for another seat in the last phase of the election.
---
'MPs, MLAs, village mukhiyas, DMs, SDMs, BDOs--they are all obligated to serve the people. If they do not listen to you, pick up a bamboo stick and deliver a crushing blow to their heads,' Giriraj Singh said.
---
"Why Niti Aayog is calling Bihar a backward state?" BJP's Rajiv Pratap Rudy asked in the questioning hour of Lok Sabha
---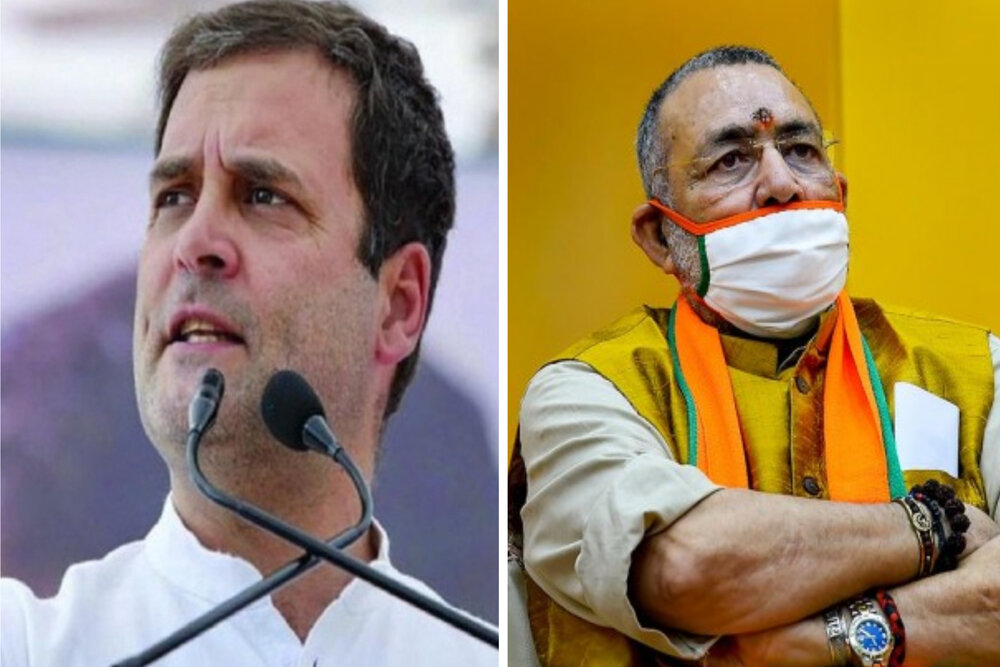 Union Minister Giriraj Singh slammed Rahul Gandhi for his comments on creating a separate fisheries ministry
---
Rahul Gandhi left for Italy on Sunday, a day ahead of the party's 136th foundation day, prompting many BJP leaders to take a swipe at him and Congress
---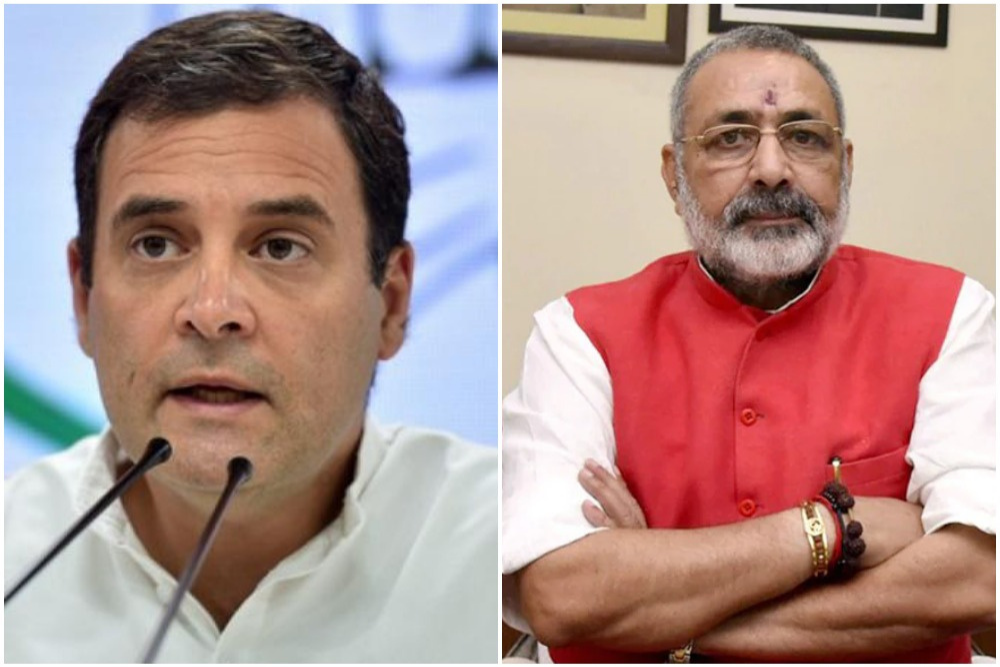 Union Minister Giriraj Singh replied to Rahul Gandhi in Italian after the latter criticised the government for claiming no oxygen shortage deaths were reported in the second wave.
---
Singh made the remark apparently referring to allegations by the Syro-Malabar church
---