The West Bengal government is all set to add 2,000 electric buses to its fleet of public transport buses and ensure the conversion of at least 3,000, diesel-powered buses into CNG-powered ones, in the next few years, said...
---
The ruling TMC will tide over the challenges that come its way during the upcoming KMC polls by using the momentum of its victory in assembly elections, said former Kolkata mayor Firhad Hakim, while sharing his vision for...
---
Supreme Court annulled the Calcutta High Court's recent order on denying the reply affidavits of West Bengal Chief Minister Mamata Bannerjee and the law minister Malay Ghatak.
---
In the last two years, West Bengal has witnessed three devastating twisters - Cyclone Bulbul in November 2019, Amphan in May 2020 and Yaas in May 2021, which left a trail of destruction and death.
---
The BJP's national vice president Dilip Ghosh alleged he was pushed by TMC workers, while he was campaigning for the party's candidate in Bhabanipur.
---
Ministers Subrata Mukherjee and Firhad Hakim, Trinamool Congress MLA Madan Mitra and former city mayor Sovan Chatterjee will continue to remain in judicial custody.
---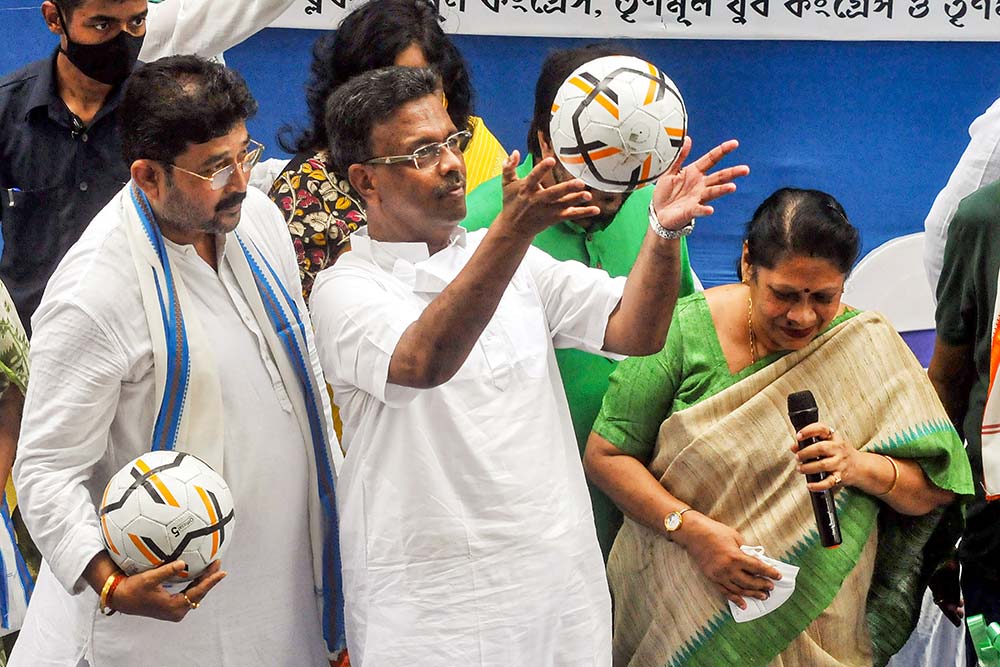 Elections to the 144-ward Kolkata Municipal Corporation will be held on December19. The TMC, which in 2015 had won 125 out of the 144 wards in the KMC, has denied tickets to 39 sitting councilors this time.
---
The BJP seems to have adopted a plan to constantly keep Bengal Chief Minister Mamata Banerjee on her toes and busy in protecting her own turf
---