There was prima facie evidence against him in the case, the court had noted. Swamy then filed an appeal in the HC, but he died before the HC could decide it.
---
While posthumously hearing the appeals filed by late activist Stan Swamy, the Bombay High Court said it had ensured to remain fair while passing orders on his medical bail plea
---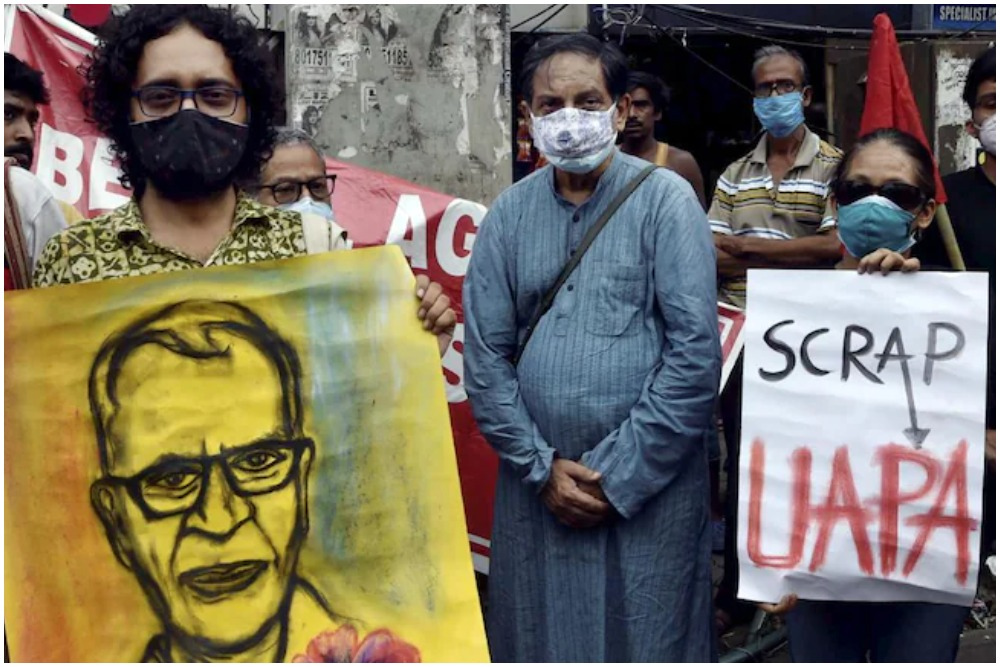 The responses to an editorial I wrote earlier highlighted how divided the country has become, and possibly how devoid of compassion many of our citizens are.
---
As activist Sudha Bharadwaj's health deteriorates inside prison, her friends and family speak to Outlook about her incarceration and work among the tribals in Chhattisgarh.
---
Suffering from Parkinson's disease and a host of other medical ailments, Swamy, who was then 83-year-old, was remanded to judicial custody following his arrest.
---
Any post-mortem of how state and courts failed Swamy will be a case of too little, too late.
---
Advocate Desai urged the high court to permit Swamy's aide, father Frazer Mascarenhas, to participate in the inquiry supposed to be conducted into Swamy's death as per section 176 of the CrPC.
---
The 10 Bhima Koregaon co-accused include Rona Wilson, Surendra Gadling, Sudhir Dhawale, Mahesh Raut, Arun Ferreira, Vernon Gonsalves, Gautam Navlakha, Anand Teltumbde, Ramesh Gaichor and Sagar Gorkhe.
---