Uttar Pradesh CM Yogi Adityanath also said the state government will adopt two sports -- wrestling and one more
---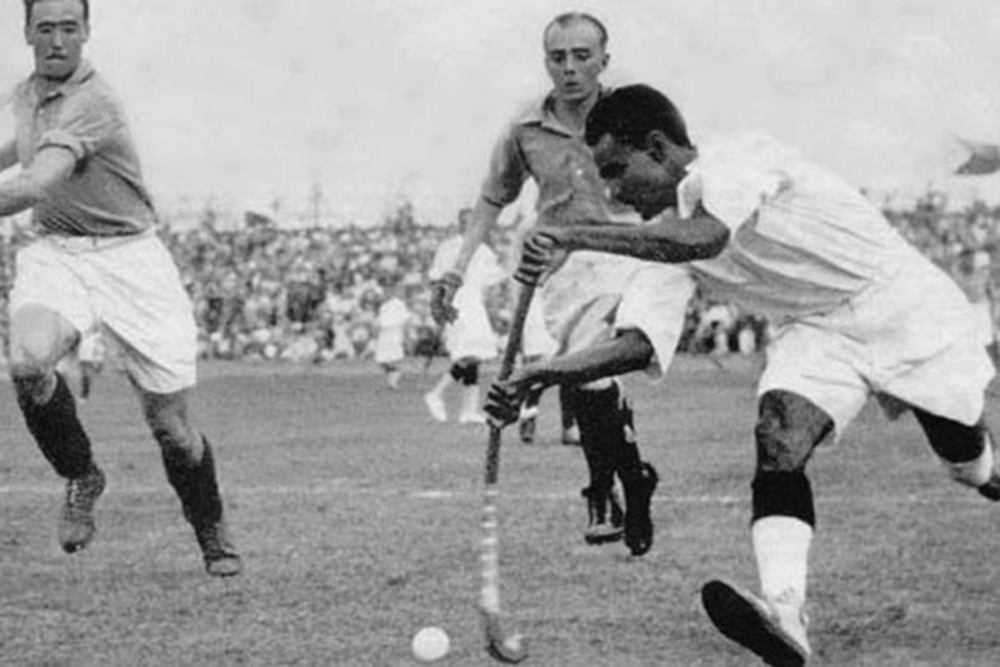 Producers Joyeeta Roy and Prateek Kumar Mishra say the hockey legend's son Ashok Dhyanchand is very upbeat about the project.
---
India celebrates hockey great Dhyan Chand's birthday on August 29 as the National Sports Day
---
The British India contingent comprised a bunch of inexperienced athletes and a two-time champion hockey team led by Major Dhyan Chand refused to salute the Fuhrer
---
Dhyan Chand is regarded as the greatest player in the history of hockey, who earned three Olympic gold medals in 1928 (Amsterdam), 1932 (Los Angeles) and 1936 (Berlin) for India
---
National Sports Day is celebrated on August 29, on the birth anniversary of Dhyan Chand. But the hockey great has been so far been denied India's greatest honour, Bharat Ratna
---
The pre-production for the documentary is now set to begin in June with the producers planning to release it on December 3, on the 42nd death anniversary of Dhyan Chand
---
Known for his magical hockey skills, Dhyan Chand won three Olympic gold medals in 1928, 1932 and 1936.
---