Paswan, who has begun to cosy up to the BJP since it was dumped by Kumar in August, was campaigning in Kurhani along with the saffron party's Ravi Kishan, a Bhojpuri star who is also the MP from Gorakhpur in adjoining Uttar...
---
The notice has been issued to MP and LJP leader Chirag Paswan to evict the accommodation issued to his late father.
---
Shyam Rajak said that LJP leader Chirag Paswan has met RJD chief Lalu Prasad
---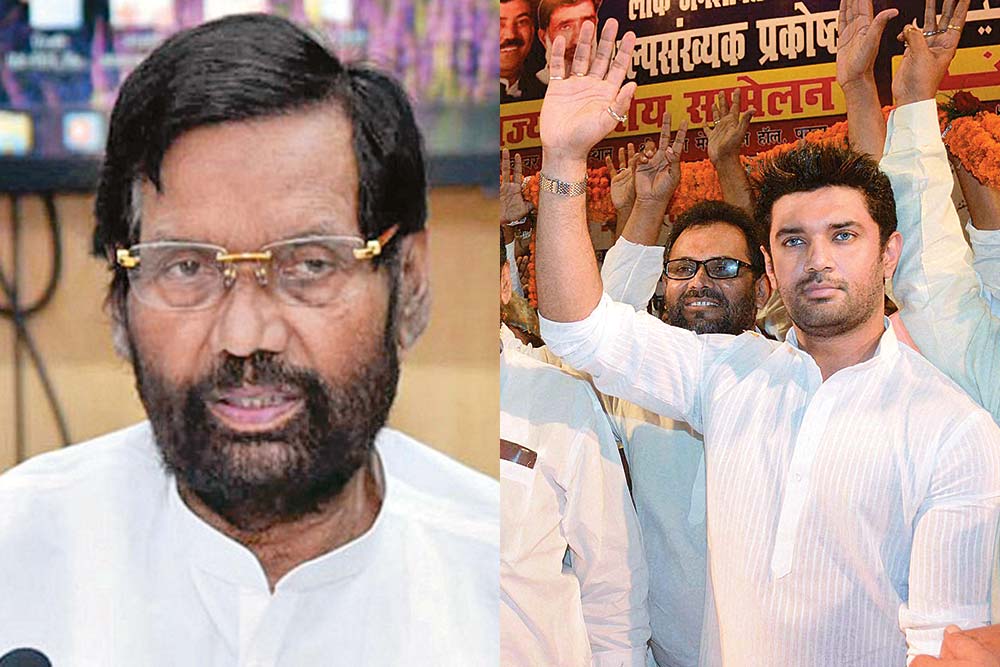 Lalu and Paswan had forged an alliance against the NDA led by Chief Minister Nitish Kumar ahead of the 2010 assembly elections but their alliance could not get more than 25 seats in the 243-member assembly at the time.
---
Chirag Paswan might have been ditched both by the BJP and the five MPs of his party at the moment, but the doors of immense possibilities in the future remain ajar for him in politics.
---
After Pashupati Kumar Paras' overnight rebellion, Chirag visited his ancestral home at Shaharbanni village to seek the blessings of his stepmother, Raj Kumari Devi.
---
Lok Janskahti Party's embattled leader Chirag and RJD scion Tejashwi have declined to attach political significance to their previous meeting but it is being seen as a step closer to a possible alliance.
---
It is nothing short of a windfall for Paras, who may never have thought of joining the Modi govt until a month ago.
---