Israeli missiles fired from the Mediterranean struck the Syrian port of Latakia early Tuesday, igniting a fire in the container terminal, Syrian state media reported, in the second such attack on the vital facility this...
---
This will be the farewell visit of the German Chancellor Angela Merkel, who has completed 16 years in office characterised by near unwavering support for Israel.
---
The dramatic announcement by opposition leader Yair Lapid and his main coalition partner, Naftali Bennett, came shortly before a midnight deadline and prevented the country from plunging into what would have been its fifth...
---
Israel PM (Prime Minister) Office said he met Monday with Sheikh Mohammed bin Zayed Al Nahyan, Abu Dhabi's powerful crown prince and de facto ruler of the Emirates for some four hours, with more than half of the time...
---
Yair Lapid is set to inaugurate Israel's Embassy in the capital of Abu Dhabi, and meeting Foreign Minister Sheikh Abdullah bin Zayed Al Nahyan
---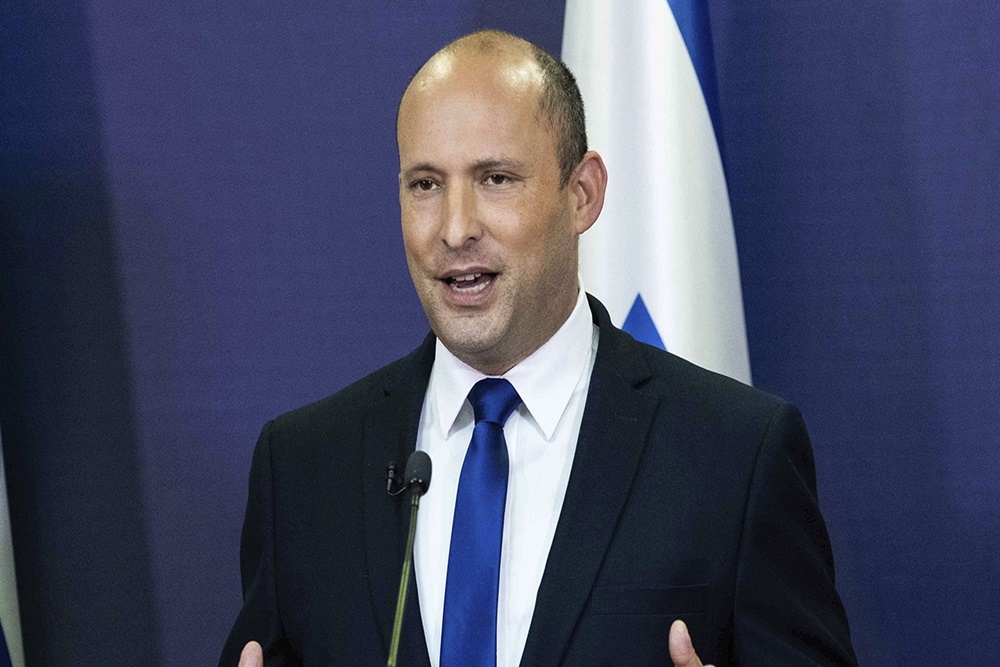 Israel is now India's second-largest supplier of defence equipment, though Russia continues to take the top slot.
---
The Union External Affairs Minister S Jaishankar will hold deliberations with Israel's top leadership including its President Isaac Herzog and Prime Minister Naftali Bennett, during his five day visit.
---
Naftali Bennett is opposed to Palestinian independence and strongly supports Jewish settlements in the occupied West Bank and east Jerusalem, which the Palestinians and much of the international community see as a major...
---