The US and its European allies have condemned the coup by the military and have warned of imposing sanctions
---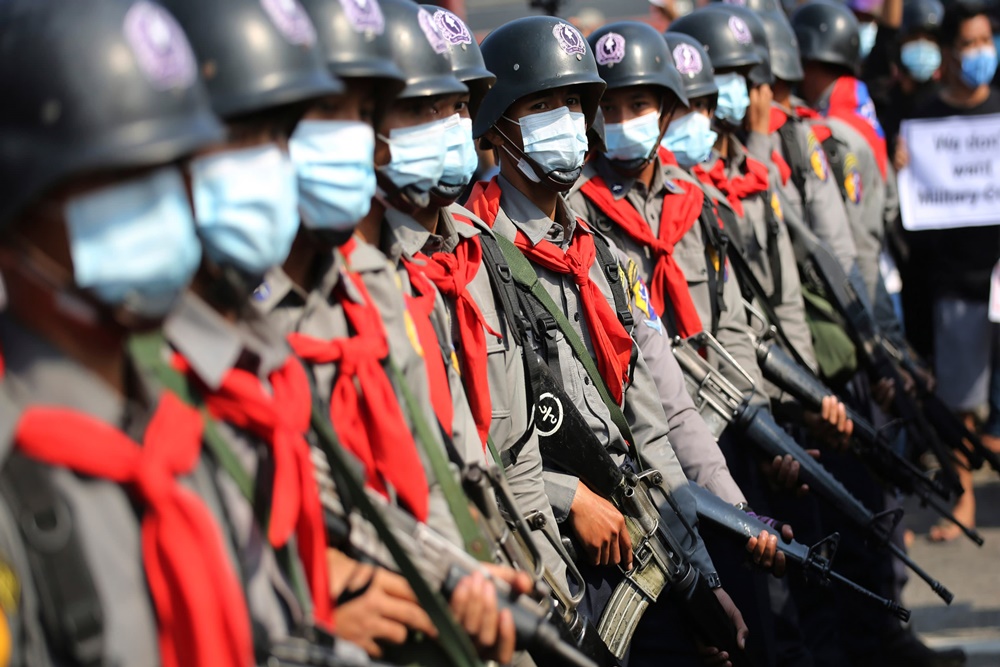 The decrees covering Yangon and Mandalay were issued on a township-by-township basis, and those which have become public so far have the same restrictions.
---
Numerous internet users in Myanmar noted a slow disappearance of services, especially from mobile service providers, that accelerated sharply late Saturday morning.
---
Activists, professional work groups, unions and individuals across Myanmar have taken to the streets to protest the military coup
---
A group of Yangon medics resort to the three-finger salutes in Myanmar to protest against the military coup which overthrew the Aung San Suu Kyi government.
---
Facebook is especially popular in Myanmar and is how most people access the internet.
---
Police were arresting protesters and using water cannons to try to disperse the crowd in Mandalay
---
The army seized power in Myanmar and detained political leaders, including State Counsellor Aung San Suu Kyi, as well as President Win Myint on Monday after staging a coup
---