"We have been asked to go to the PCC office at 2 pm on Sunday where further instructions will be given by Chief Minister Ashok Gehlot, AICC general secretary Ajay Maken and PCC chief Govind Singh Dotasra": Pratap Singh ...
---
Raising The Concern Of All Stakeholders, A Fresh Wave Of Coronavirus Infection Has Hit Several Districts Of Rajasthan
---
Rajasthan chief minister Ashok Gehlot is facing a continuous pressure for expansion of the cabinet by the Sachin Pilot camp who are demanding inclusion of their people in political positions.
---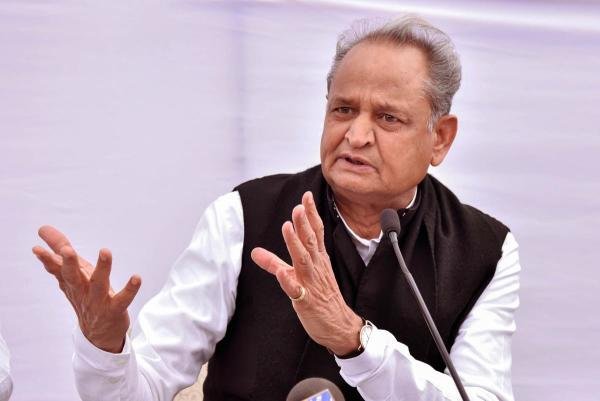 Rajasthan Chief Minister Ashok Gehlot is likely going to meet the state's Governor Kalraj Mishra.
---
Amid the clamor to accommodate Pilot's supporters in the government, cabinet reshuffle in Rajasthan may take place soon.
---
It is learnt that the political situation in Rajasthan as well as the possibility of a cabinet reshuffle took place between Rajasthan Chief Minister Ashok Gehlot and Sonia Gandhi in Delhi.
---
Gehlot, queried upon Modi's choice of making the Farm Law Repeal announcement at 9 am when people are engaged in household chores and gearing up for work.
---
Rajasthan Chied Minister Ashok Gehlot pointed at the rising inflation in the country and took a dig at the Modi Government for 'gifting' it to the Indians on Diwali.
---