To be held at the beaches of Kozhikode, the four-day literary extravaganza, Kerala Literature Festival 2022 will have eminent personalities like Jeffry Archer, Arundhati Roy, Chris Kraus, and Wendy Doniger as its attendees.
---
Prashant Bhushan said that scandalising the court or lowering the authority of the court is the problematic part of the contempt case as that is directly in conflict with freedom of speech.
---
"My Seditious Heart" collects Arundhati Roy's entire work spanning over two decades since the author first decided to devote herself to the political essay as a way of "opening up space for justice, rights and freedoms in an...
---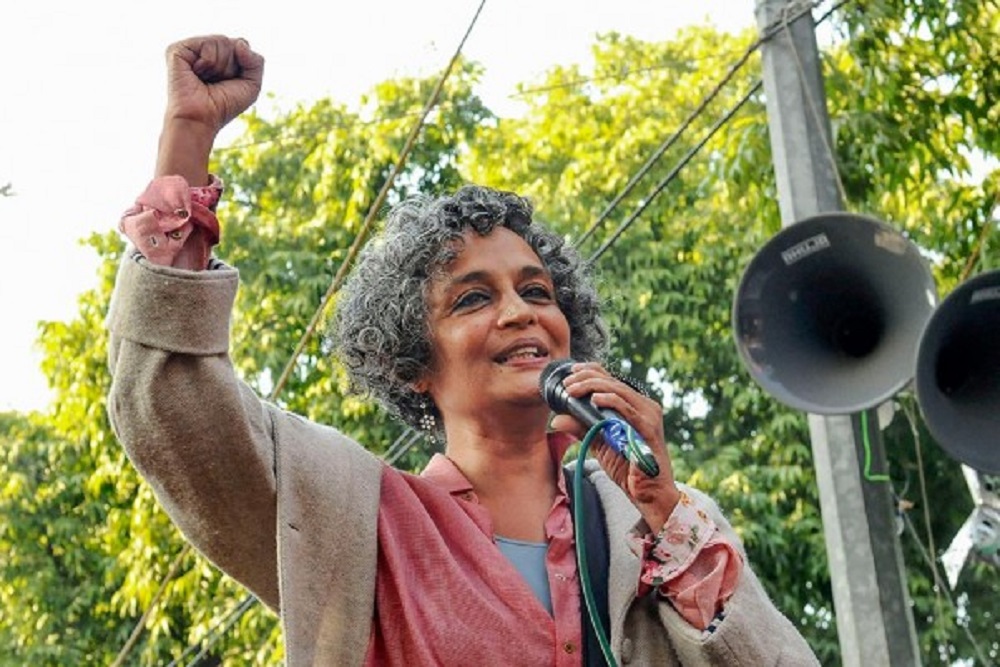 Arundhati Roy's new book is an iteration of already present facts.
---
Cusack also shared photographs of California citizens protesting against the amended Citizenship Act.
---
Last week, a junior court assistant had sent written complaints to 22 judges, alleging she was sexually harassed by Chief Justice Gogoi in October 2018.
---
Umar Khalid has been arrested under the stringent Unlawful Activities (Prevention) Act in a case related to the communal violence in northeast Delhi in February this year.
---
The vulnerable are being cordoned off and silenced. The vociferous are being incarcerated.
---