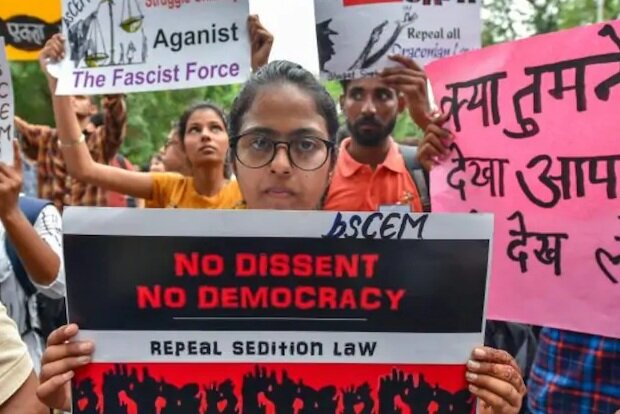 The bench agreed to examine the pleas filed by Editors Guild of India and a former major general, challenging the constitutionality of the law, and said its main concern was the "misuse of law".
---
What the long term repercussions of the Ayodhya judgment are will unfold in time. But there will be repercussions of course.
---
The Narendra Modi government 'misled' the top court to obtain favourable order in the Rafale case last December, former Union ministers Yashwant Sinha and Arun Shourie and lawyer Prashant Bhushan tell the Supreme Court
---
Hotel Laxmi Vilas Palace was valued at over Rs 252 crore but was sold for Rs 7.5 crore to hotelier Lalit Suri. At the time of this sale, Arun Shourie was Disinvestment Minister in the Atal Bihari Vajpayee government.
---
A bench headed by Chief Justice Ranjan Gogoi on Friday reserved verdict on a batch of petitions seeking review of its last year's December 14 judgment that had cleared the Rafale deal
---
A bench headed by Chief Justice Ranjan Gogoi did not allow the plea of the Centre, that it be granted four weeks time to file its response to the pleas.
---
The Supreme Court had reserved the verdict on the Rafale deal in May this year.
---
'Centre's argument meant no wrong can be done in the defence deal,' Shourie said.
---