Haryana Chief Minister Manohar Lal Khattar said even Congress leaders are perplexed by Gandhi's remarks.
---
Vij's tweet came shortly before the Supreme Court delivered a split verdict on a batch of pleas challenging the Karnataka High Court judgement refusing to lift the ban on hijab in educational institutions of the state. 
---
Haryana Governor Bandaru Dattatreya, on the advice of the chief minister, allocated and reallocated portfolios among the members of the Manohar Lal Khattar Council of Ministers on Wednesday consequent to the induction of two...
---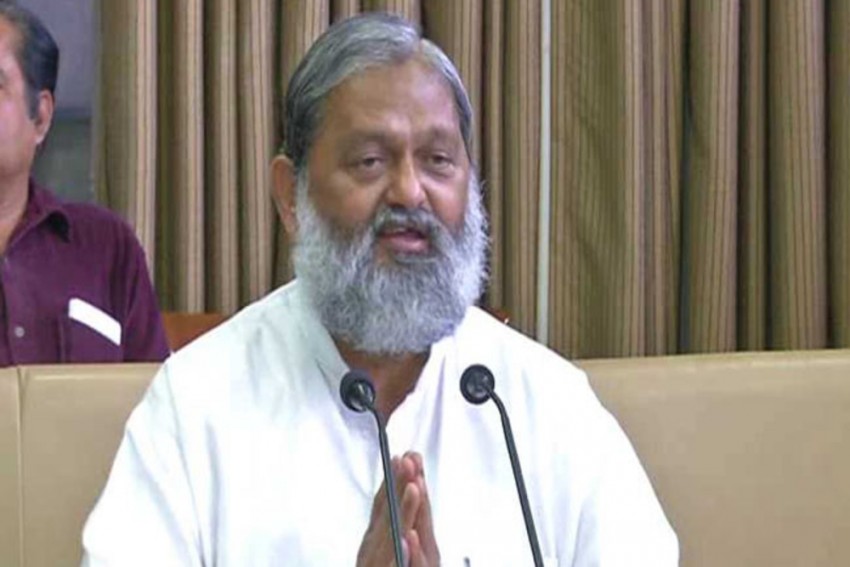 The 69-year-old minister holds the Janta Darbar every Saturday in Ambala, his home constituency, during which he hears people's grievances.
---
Vij was presiding over a meeting of commissioners of police, inspector generals of police, superintendents of police, DSPs and ASPs and other senior officers of the Police Department through video conferencing, an official...
---
Vij will continue to hold the departments of Home, Health, Technical Education, Science and Technology. Notably, Vij was conspicuous by his absence at the oath-taking ceremony of the newly inducted Ministers.
---
According to an official statement, Vij was presiding over a review meeting of senior officers of Home and Police Department here on Wednesday.
---
Haryana Health Minister Anil Vij's comments come amid media reports of anger against Kashmiris for celebrating the neighbouring country's victory.
---