The BCCI has four categories -- A+ which has annual remuneration of Rs 7 cr, A (Rs 5 cr), B (Rs 3 cr) and C (Rs 1 cr).
---
South Africa defeated India by seven wickets for the first time to level the ongoing three-Test series 1-1. India had won the first game at Centurion. India are yet to win a Test series in South Africa.
---
Cheteshwar Pujara hit his 32nd half-century, in 160 innings of 94 matches, on Day 3 of second South Africa vs India Test. He also scored 18 centuries in Tests since 2010. Sachin Tendulkar holds the record for most 50-plus...
---
After losing the Adelaide Test, India bounced back beautifully to win the game in Melbourne before drawing a hard-fought Sydney Test and then winning in Brisbane to clinch series 2-1.
---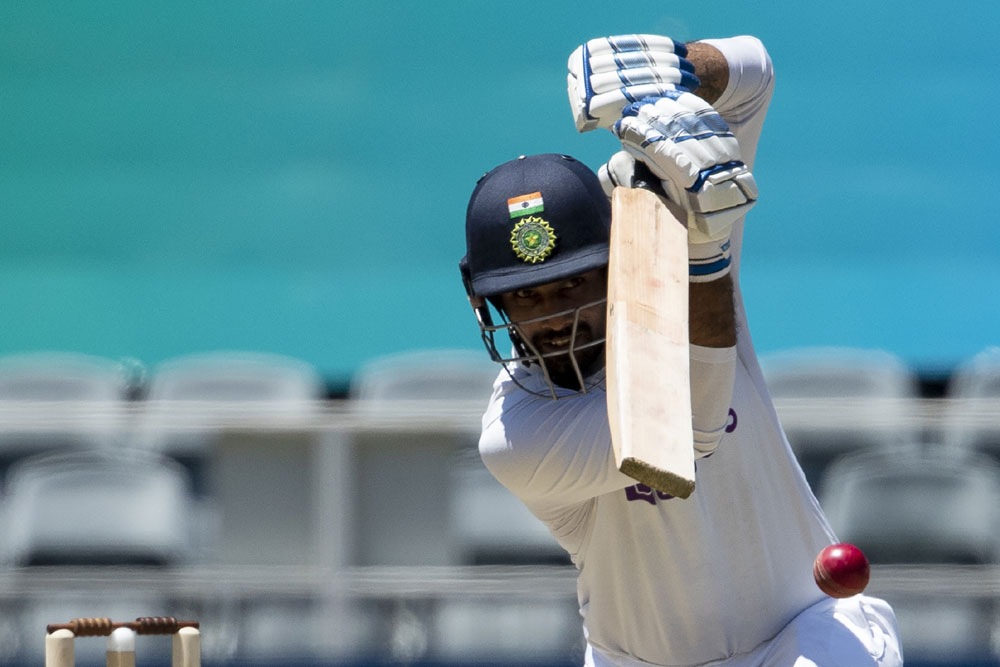 India head coach Rahul Dravid heaped praise on both Hanuma Vihari and Shreyas Iyer, but that doesn't mean that they will be preferred over and above Ajinkya Rahane or Cheteshwar Pujara.
---
India reached 188 for six at lunch to stretch their overall lead to 161 runs against South Africa on the third day of the second Test at the Wanderers. Hanuma Vihari and Shardul Thakur were batting on 6 and 4 respectively.
---
The entire South Africa team started celebrating as soon as the UltraEdge showed a small spike when the ball crossed Virat Kohli's bat, but the third umpire gave the decision in favour of the Indian skipper.
---
Experienced top-order batsmen Cheteshwar Pujara and Ajinkya Rahane need to do more to keep upcoming batsmen like Shreyas Iyer out of the Indian Test Playing XI.
---